George Samerjan - May / Jun 21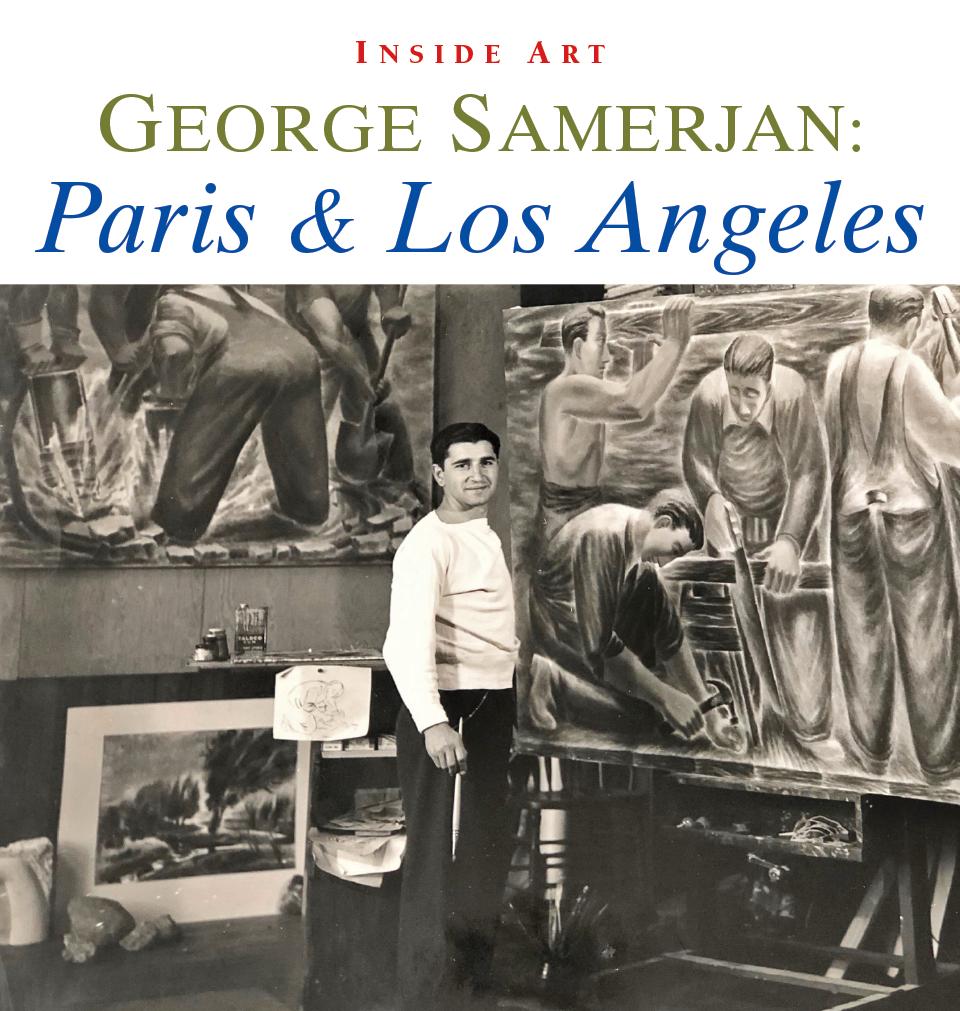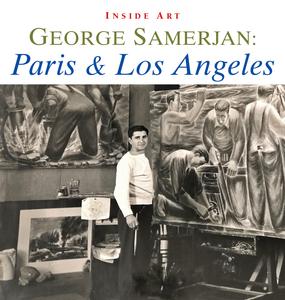 A significant part of the mission of the Hilbert Museum of California Art at Chapman University is to bring renewed recognition to California figurative and representational artists of the past 100 or so years. Some of these artists had begun to slip from the larger public memory, due to changing tastes and fashions and the art world's contemporary focus on non-representational art. But art is a very elastic thing, as is public taste and memory.
Most of the artists in the Hilbert Museum's collection existed side-by-side with the great non-representational (abstract) artists of their time. The heartbeat of traditional representational art went on—as it continues today. Heralded during their own lifetimes, the artists in the Hilbert Collection are now being recognized again and enjoyed by a whole generation of new admirers—even as new California artists take up the banner of traditional (and non-traditional) figurative and representational art, and as a renewed interest in realism and figurative art sweeps the art world in general.
George Samerjan (1915-2005) is one of the 20th-century California representational artists whose place in the Hilbert Museum's collection is well-deserved. Museum founders Mark and Janet Hilbert have included paintings by Samerjan in their collection for many years. According to Mark Hilbert, "I could see that he captured the atmosphere and the look of the world around him—mostly of California, including many scenes I had never seen painted before."
In a small exhibition running at the museum through June 26, 15 works by Samerjan will introduce his work to new audiences. These include watercolors and oil paintings he created during the 1930s, reflecting life around him in Southern California, as well as a remarkable series of watercolors he completed while serving as a U.S. Army medical corps officer during the Allied Liberation of Paris in 1944.
Samerjan was born in Boston, Massachusetts in 1915, and moved to California with his family in 1921. The family eventually settled in Hollywood, where he graduated from Hollywood High School. He studied under noted California artist Barse Miller at Art Center School, and then furthered his art studies at Chouinard and Otis Art Institutes.
During the 1930s, Samerjan was art director at CBS Radio and painted murals in post offices in Culver City, Maywood, and Calexico, California under the auspices of the Works Progress Administration. It was during this time that he created the oil painting featured on the inside front cover of this issue, "Migrant Family" (1939).
In his memoirs, Samerjan writes of this painting: "Barely out of my teens, I painted a migrant family desperately attempting to reach California, in their jalopy ready to crumble and melt into the highway. One can't imagine a sadder sight as the overloaded car made its hopeful way."
During the Great Depression, many American families fled the climate disaster of the Dust Bowl, heading to the golden land of California to try to find work and a new life. In Samerjan's painting, the old car seems to float on an almost surreal field of dust, and the family leans forward as if in determination to reach their new world against all odds. The moon, like a heavenly overseer, illuminates their way westward.
During the 1930s, the artist also taught at Occidental College and Otis Art Institute. He opened his own art studio in 1940 on Sunset Boulevard, while sharing the rent with his friend Fletcher Martin (another significant California artist well-represented in the Hilbert Collection).
While serving in the Army medical corps in Europe during World War II, Samerjan painted many scenes of G.I. life in what spare time he had. His "Liberation of Paris" series of twelve small watercolors, on view at the Hilbert, documents the heady days following the Nazi surrender of the French capital, with Parisians celebrating and Allied soldiers taking a brief rest to enjoy the city's sights.
For Samerjan (and many other American soldiers) it was to be but a brief moment of respite. The war was not over yet, and the fighting soon entered a deadly new phase: The Battle of the Bulge. He suffered serious injuries in Liege, Belgium when the field hospital in which he was serving was leveled by bombs—but he managed to save several others from the burning rubble. For his courage, he was awarded both the Purple Heart and the Bronze Star.
Following the war, Samerjan worked as art director at the Los Angeles Times for two years. Upon moving to New York City in 1947, he became creative director for Esquire magazine and taught at Pratt Institute.
His works reside in many major collections and have been shown in the National Academy Galleries in New York City, the Los Angeles County Museum of Art, the Pennsylvania Academy of Fine Arts and other galleries and museums throughout the country. He also participated in group shows throughout the country for six decades, including exhibitions at the Smithsonian Institution and the 1964 World's Fair in New York, among many others.
When George Samerjan passed away in 2005, he was buried at Arlington National Cemetery in recognition of his service and significant bravery during World War II.
Hilbert Museum of California Art
167 North Atchison St, Old Towne Orange CA 92866 / 714-516-5880