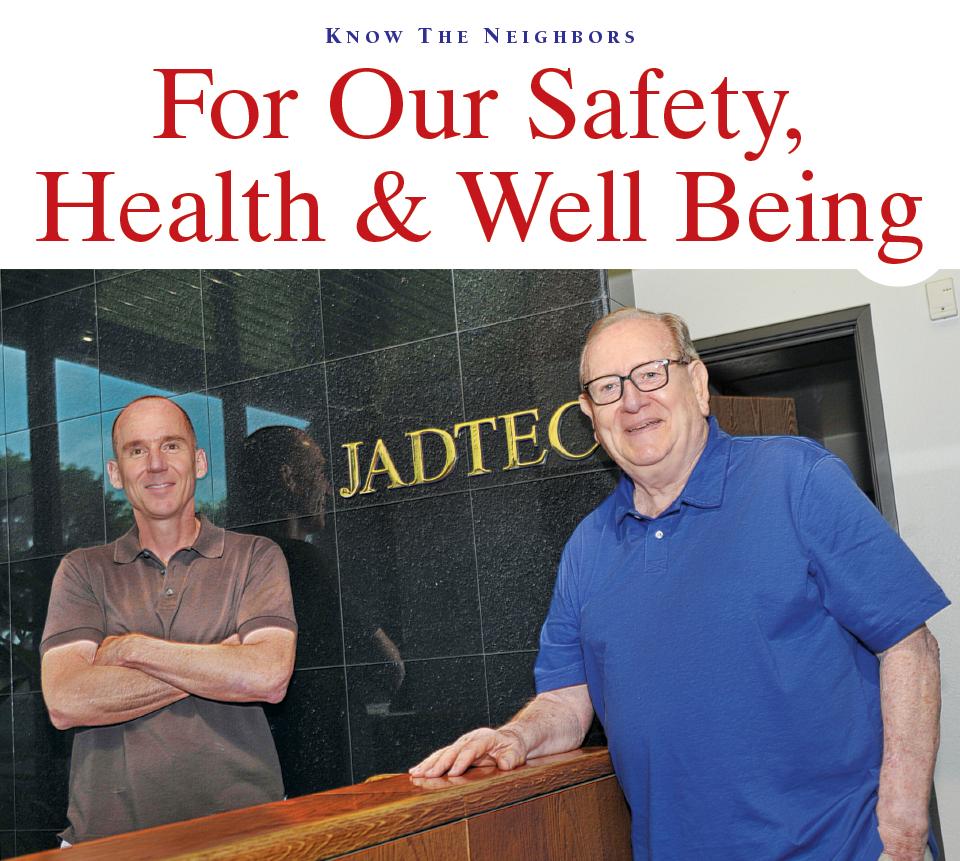 A leader in the alarm-services industry for businesses and homeowners since 1994, Jadtec Security Services operates its own central monitoring station on site at its Orange headquarters. Pictured: Company president John Lusty (left) and chairman/founder John Dieball.
Jadtec Security Systems
A mainstay in Orange since 1994, Jadtec Security Services remains on the cutting edge of alarm-services technology for homes and businesses in Southern California.
Unlike many security companies that use subcontractors for their monitoring services, Jadtec operates its own central monitoring station on site in Orange — 24 hours a day, seven days a week.
"We've been based in Orange all these years, serving the community and providing a great service at reasonable rates," says John Lusty, president of Jadtec Security Services. "Because we operate cost-effective, state-of-the-art technology at our central station, we are therefore able to pass the savings onto our customers."
In recent months, Jadtec has added several new options to its existing services. As more and more customers migrate to cellular communications, new technology allows customers to add devices to their existing alarm systems (which are traditionally connected to land lines) that work with all major cellular providers like Verizon and AT&T Wireless. Consumers also have the ability to access their alarm systems via smartphone, tablet and computer.
Available through Jadtec, one such feature allows a customer to remotely monitor and control their garage door. Another product includes an image sensor that can take a snapshot of an intruder and automatically email or text the image to the customer.
As homes become "smarter," Jadtec provides comprehensive solutions.
"We have a new, self-contained system with seven-inch touch screen that can control everything in your home, including home auto-mation of locks, air conditioning, lights, security camera videos and Internet connectivity," says John. "It's infinitely expandable and can work well in all applications, and you can have as many touch screens in your home as you want."
With 32 full-time employees, Jadtec provides personalized customer service on site or on the phone.
"Most often, we visit the home first, do an assessment and make a recommendation," John says. "If a potential customer wants us to take over his or her existing alarm system, we can easily convert it to our central monitoring station."
For information, call 800-474-3346 or visit Jadtec.com.