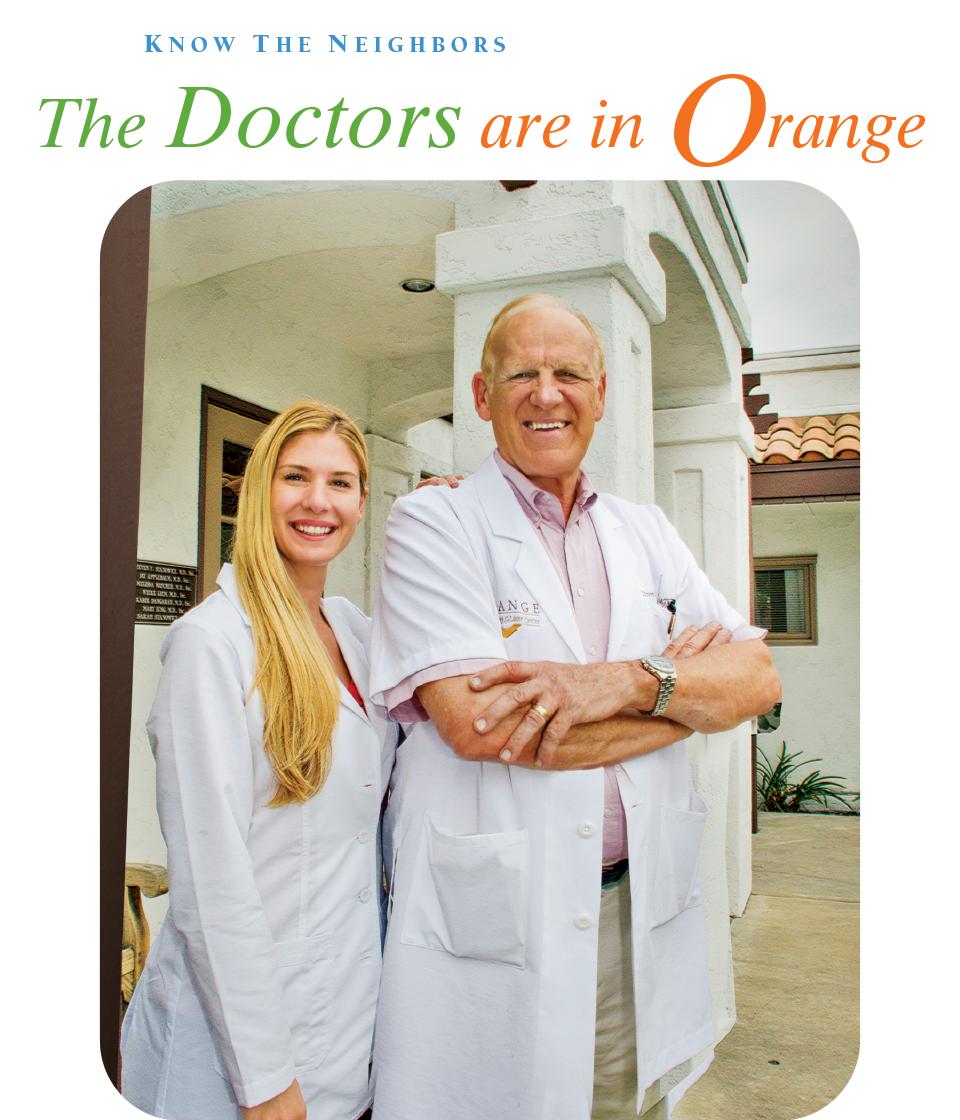 Dr. Steven Stanowicz has served generations of Orange families at Orange Dermatology Center on East Chapman. He is pictured here with his daughter, Sarah, who is also an M.D. at the center.
Dr. Steven Stanowicz
For countless residents of Orange, Dr. Steven Stanowicz is like a family member. He has provided dermatology services to generations of patients for the last 30 years and counting.
Founder of Orange Dermato-logy Center at 1506 East Chapman, Stanowicz specializes in skin cancer treatments and surgery. He is joined by a roster of six other physicians, several who divide their time between the main medical practice on Chapman and the satellite office: Orange Cosmetic & Laser Center located at 368 South Glassell in Old Towne.
The Glassell office focuses solely on cosmetic treatments, including laser, coolsculpting, chemical peels, Botox and fillers. Stanowicz heads the medical /surgical side of the practice on East Chapman.
"We have sub-specialists in dermatology and a few doctors that do both medical and cosmetic," says Stanowicz, who is semi-retired and sees patients every other week. "I handpicked my staff and helped train most of them in their residencies at UCI. I trust them completely. They are supremely dedicated, and our patients can see any of our doctors who are available. We want our patients to see, and they expect to see, a M.D. for their care; we don't have physician's assistants."
Stanowicz appreciates working in a close-knit community like Orange. His father was a small-town doctor in Hacketstown, New Jersey. Stanowicz recalls accompanying his father on house calls as a child.
"Downtown Orange is like my hometown back in Jersey," he says. "It's what has always attracted me here."
The practice is truly a family affair. Stanowicz's daughter, Sarah, is an M.D. and also serves as a clinical associate on staff at St. Joseph Hospital. His sister, Stasha, has been the office manager for 20 years, and his two nieces work at the office, one as an aesthetician and the other as a bookkeeper.
"A good portion of the practice is family, and the staff has been here for years too. I love the community of Orange. The people here are fantastic, down-to-earth and hardworking. We have enjoyed our clientele over the years, and we are here to stay."
Orange Dermatology Center
1506 East Chapman Ave, Orange CA 92866 / 714-538-8556