Tiddlywinks Toys & Games - Nov / Dec 20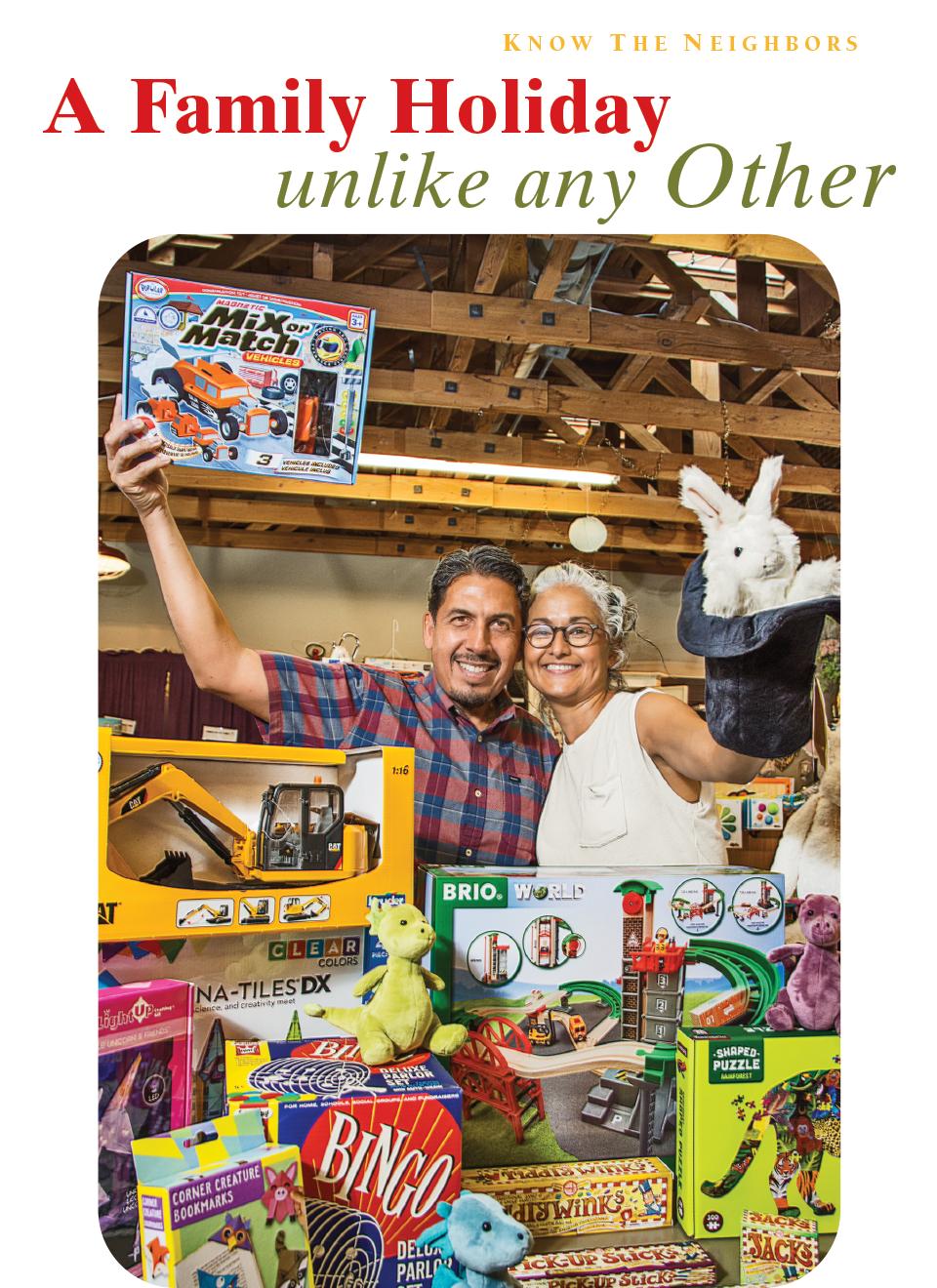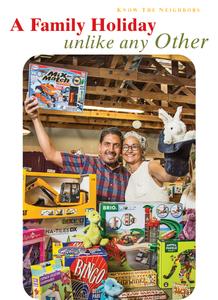 Tiddlywinks Toys & Games sells a variety of vintage toys and games, plus contemporary items popular with customers, young and old alike. "The classic toys hold such good memories from your childhood, when things were so much simpler. It's important, especially now," says Jeanie Viveros, with her husband, Gil.
- - - -
Tiddlywinks Toys & Games
"Crazy." That's Jeanie Viveros' one-word description of the life changes brought about by the coronavirus pandemic. The owner of Tiddlywinks Toys & Games is quick to add that she and her husband, Gil, are not alone when it comes to the upheaval.
"Everybody's life certainly has been a whirlwind this year," she says. "For us, we had to close our doors one day in March, and the next day we needed to rally and figure out how things were changing and how we could adapt to it."
And adapt they did.
Launching a dynamic online presence had been a longtime goal of Viveros, who opened her 2,000-square-foot retail space in 2012. An expanded website—at www.tiddlywinksoc.com—debuted in January. When it was fully up and running a couple months later, it helped to fill the void after the physical store closed, as was the case for other businesses throughout Old Towne.
In addition to the online sales, customers were calling and asking to purchase contemporary gifts for kids and vintage toys and games as presents for adults, says Gil, who also helps run the store.
They also started preparing custom and personalized gifts, a service that was especially popular before Easter.
"We took into account the age, preferences and budget, and assembled special surprises that almost were as good as what Mom and Dad would have chosen themselves," Jeanie recalls.
"We were making lots of deliveries in Orange, Villa Park and surrounding areas," Gil adds.
At Tiddlywinks, there's much to choose from—arts and crafts, puzzles, bikes and scooters, plush toys, novelty items, science and educational toys, and even clothing for babies and toddlers.
Jeanie says a nice selection of books for children is her favorite part of the store; for Gil, he especially likes the dice game Tenzi, which is suitable for all ages.
Customers also come in for their favorites.
"There was a 65-year-old guy who recently bought a yo-yo," Gil recalls. "When's the last time he played with a yo-yo? He couldn't wait to get outside the door and open it up."
Running Tiddlywinks Toys & Games has been a rewarding experience, says Jeanie, who has lived in Orange with her family for more than 20 years.
"As hard as it was when the store was closed, at the same time it was so heartwarming to be a part of this community," she adds. "People would literally come knocking on our door and say, 'Wanted to make sure you're OK. We're here to support you.' They went above and beyond for sure."
Tiddlywinks Toys & Games
127 North Glassell St, Old Towne Orange CA 92866 / 714-997-8697
Tue-Thu: 11 am - 5 pm / Fri-Sun: 11 am - 6 pm