Bonham Construction - Mar / Apr 18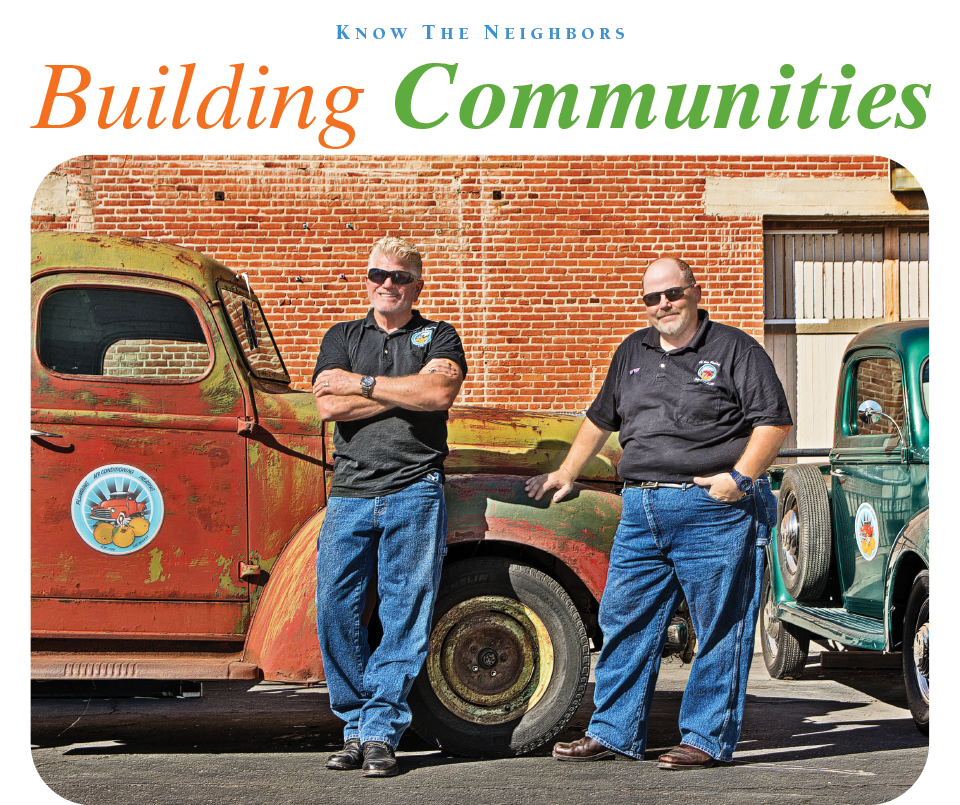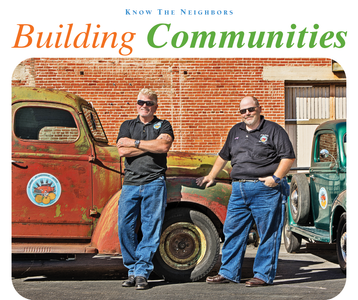 Karl Bonham (left) and Old Towne Plumbing partner, Carl Shields, stand in front of their vintage trucks, a 1947 International and a 1940 Ford. You'll see Bonham, Shields and their employees around town providing residents and businesses with repairs and renovations.
- - - -
Bonham Construction
For three decades, Karl Bonham ran a thriving construction company that serviced Southern California. Then the Great Recession hit and Bonham reassessed his business.
"My company did primarily commercial work," says Bonham. "When the economy experienced problems, so did some of my clients. At the time, me and my guys were working long hours all over Southern California."
Deciding there had to be a simpler, less stressful way to work; Bonham downsized his company, going from 20 employees to six. "I decided to change the name for the construction company to Karl R. Bonham, Inc., and I also opened Old Towne Plumbing," he says.
With this change, he made a decision to scale back on where he services clients. "I started focusing on clients within a five- to 10-mile radius of Old Towne, rather than hundreds of miles," he says. "Within five years, I reached that goal."
Bonham does plumbing, as well as home repairs, remodels and full renovations, including landscapes.
Robert Grosse called Bonham in when he and his wife, Michelle, were restoring their Old Towne historic Craftsman-influenced house, which won the Old Towne Preservation Association's Sweet Sweet Orange Award in 2017.
"Prior to calling in Karl, I'd done some of the work myself," says Grosse. "It became clear to me that Karl was knowledgeable and has a unique way of approaching renovations that I like. I ended up having him do just about everything in the house, including interior finishes and setting appliances."
To Bonham, historic home restoration is an art. "It's important to have a good eye for historic elements," he says. "When we go into a home for remodeling, we protect as much as possible."
Bonham considers part of his job educating customers. "If homeowners ask for renovations that might affect the character of a home, we remind them that the home has been around for decades and will continue to be around for many more. If the changes aren't in keeping with the home's character, we'll suggest against those changes."
Since focusing his business on local work, Bonham reports that he and his crew are much less stressed. "We're all having fun working on these unique homes," he says. "My next goal is to only take projects I can reach on my scooter."
Reach Karl R. Bonham, Inc., and Old Towne Plumbing at 714-532-6274