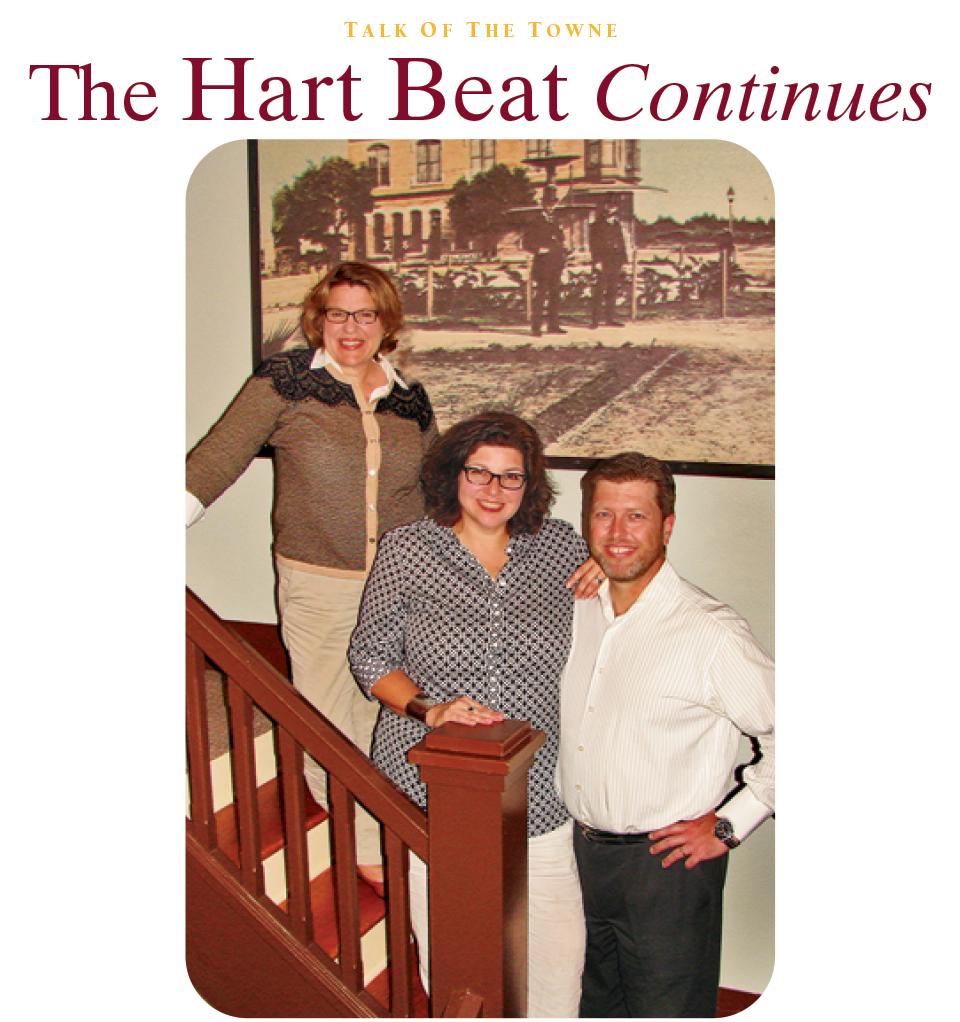 Communications Lab / Orange County Taxpayers Association
Back in 1976 when longtime Orange resident Scott Richmond and his father ran a law practice in the Plaza, a friend told him about a property going on sale at 701 East Chapman Ave.
"My wife, Jill, and I had just built a home in Orange Park Acres, and I didn't think I could buy anything, but I took a look at it anyway," says Richmond of the property.
The 1905 Craftsman was a disaster. "Transients had been living there. They broke windows, burned a hole in the floor upstairs, and fleas infested the carpeting, but I could see the potential," he says. "My father was on vacation when I purchased the property, and we were heading out on a trip as well, so we left him a note that said: 'Dear Dad, Guess what we bought?'"
The Richmonds took six months to renovate the home where he practiced law until he retired in 2010. Recently he began leasing the building to the owners of two Old Towne-based businesses. Husband and wife team Arianna Barrios and Brian Lochrie run the full-service marketing and communications firm, CommunicationsLAB, and Former Orange Mayor Carolyn Cavecche heads up Orange County Taxpayers Association. The new tenants are long-time residents of Orange, which is fitting, considering the home's rich history.
Built in 1905, the 2,955-square-foot house was owned from 1928-1942 by William O. Hart, whose name graces Orange's Hart Park. W.O. Hart also published the Orange Daily News for many years and served as an assemblyman and postmaster. James Walker bought the property in 1944 and lived there until the early 1960s. A few years later, the Richmonds acquired the building.
For the building's new tenants, there could be no more perfect location for their businesses.
"I grew up in Orange traversing Chapman Avenue and watching the businesses on the street grow," says Barrios. "Now I'm a part of that legacy with my own company on the street, including a monument sign. I didn't realize how much that meant to me until I found myself tearing up when they installed the sign."
Barrios and Lochrie opened CommunicationsLAB a little more than two years ago. The company works with a wide variety of clients, including private companies, nonprofits and public entities, on various outreach campaigns via all forms of media. "Our expertise runs the gamut," notes Lochrie. "A couple of current projects include public outreach on ways to reduce water use, and we're working with the Laguna Beach Sawdust Art Festival."
Due to stipulations of an agreement, Barrios and Lochrie had to run their business in Lake Forest for the first two years, but headed to Orange as soon as possible.
When the couple discovered the Richmond house and learned of its history, they knew they'd found the perfect location. "It was kismet—there were so many parallels between us and the history of the house, including the fact that the Richmonds were a husband-wife team and are community minded philanthropists," says Barrios. "Brian and I have a huge heart for Orange and are heavily involved in the community."
There were also parallels with the house's former owner, William Hart, who ran the Orange Daily News for many years. "Brian and I are lifelong communicators. I've been involved in public relations my entire career, and he is a former broadcast journalist and worked in public affairs."
For Barrios, one of the biggest perks of working in Old Towne is sharing office space with a longtime friend. "Getting to work in the same building with Carolyn is so much fun," she says.
"Being in an office with one of my best friends is beyond wonderful," agrees Cavecche, who has lived in Orange for 29 years. The former mayor and city councilmember was inspired to open up her current business after her experience with Orange politics.
"My degree is in microbiology, but when I was in office and wrote and spoke about fiscal/tax/budget issues, I really enjoyed the topic," says Cavecche, who served the city from 2001-2012. She is President and CEO of the Orange County Taxpayers Association, founded in 1986 by a group of business owners and taxpayers
"We are the only countywide organization that advocates for individual taxpayers and businesses on tax spending and educates on tax policy issues," she says. "We monitor what is occurring in Sacramento and explain tax issues so that taxpayers can understand what's happening with their taxes."
For Cavecche, working in Old Towne is a dream. "I literally pinch myself daily to make sure this is real," she says. "I have a wonderful job, and this old Craftsman feels so inviting and comfortable."
CommunicationsLAB
701 East Chpaman Ave, Orange CA 92866 / 714-878-4864
Orange County Taxpayers Association
701 East Chpaman Ave, Orange CA 92866 / 949-215-5539