Mike Spurgeon - May / Jun 11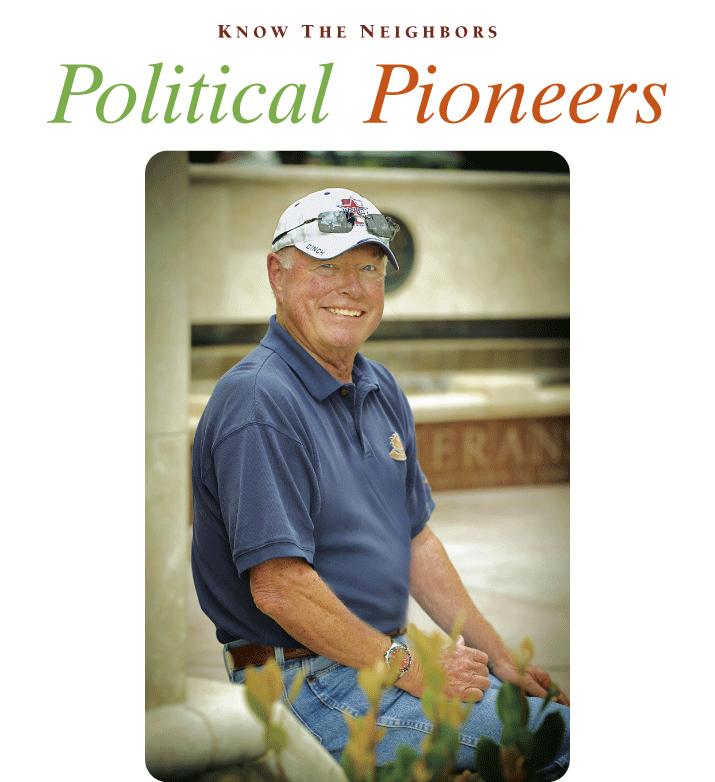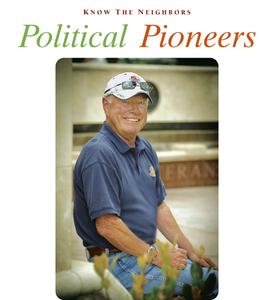 A military veteran, Mike Spurgeon is pictured here at the veteran's memorial at Depot Park. Mike served on the City Council from 1990 to 2000, helping to shape development and preservation in the City of Orange.
- - - -
Mike Spurgeon
A member of the City Council from 1990 to 2000, Mike Spurgeon always had an interest in community affairs, believing that everyone should strive to serve their community in some form or another during their lifetime.
Perhaps Mike's family heritage foreshadowed his commitment to public service. His great–grandfather was the founder of Santa Ana, while the Dyer side of his family was also prominent in the early development of Orange County.
A graduate of San Diego State and a Vietnam veteran, Mike left the military to work for Pan American World Airways, rising through the ranks to become director of Flight Administration in Los Angeles. His first commissioner job came in 1982, when he served on a city board that helped usher in the new technology of cable TV to Orange. In addition to serving on the Orange Chamber of Commerce as an officer and board member, he also took part in several planning committees, one of which planned for the future of Orange as it would look in the year 2000.
"This was back in the mid–'80s, and I was privileged to be on that committee," Mike said.
Mike says one of his major achievements while on the council was writing the ballot argument for term limits, which the public voted for overwhelmingly. When he retired from the council in 2000, he continued to work for the County of Orange as the executive manager of the Health Care Agency until 2007.
Now that he's retired, Mike goes to the gym every morning for his hour–and–a–half workout, six days a week. He and his wife Susie help sponsor community activities like the Annual Christmas Tree Lighting event, the 3rd of July celebration at Kelly Stadium and the Veterans Day tribute.
Mike takes pride in having helped contribute to the planned growth of his hometown into the community it is today.
"I'm very proud of Orange. It's a well–balanced community with redeveloped and new business/housing developments as well as the preservation of the past. My grandmother would recognize the buildings here today if she were still alive. We have preserved the past and prepared for the future. We're probably one of the biggest small towns around."