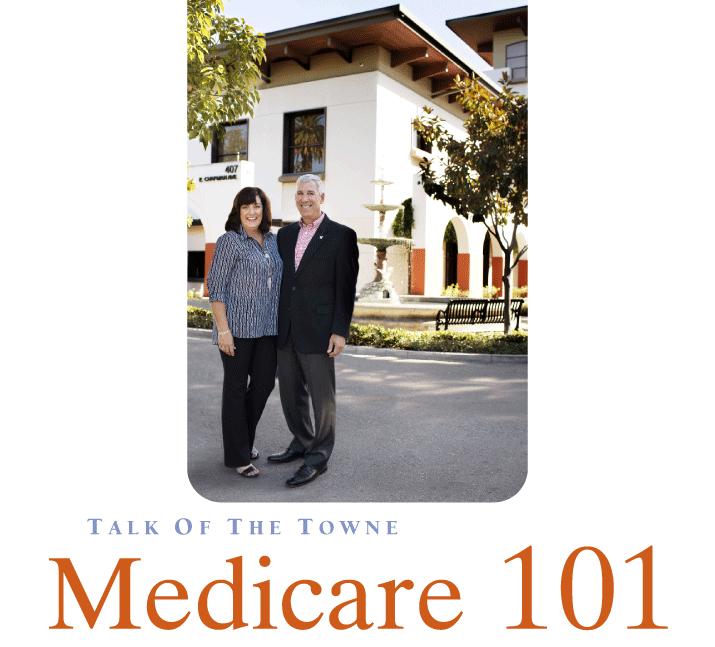 When the time to switch to Medicare Insurance drew near, M. Fenderson experienced a lot of sleepless nights. "The process seemed so overwhelming and scary that I dreaded it and procrastinated on making the transition," she says. "I thought it would be confusing and very costly."
Fortunately, a friend suggested Fenderson attend a Medicare seminar given by Peterka Insurance Marketing, and she soon had welcome assistance. "After the seminar, I consulted with the Peterkas and was pleasantly surprised by the experience, which I found incredibly easy and convenient," says Fenderson, who now has the ideal insurance at no cost to her, beyond her Medicare Part B premium.
The relief and success that Fenderson experienced is the reason why in 2015, husband-wife team Dan and Janette Peterka opened Peterka Insurance Marketing and started offering their version of Medicare 101, which focuses on Medicare education, including seminars and in-home needs assessments and consultations.
"Janette and I started the company, because we discovered an unfulfilled need for seniors who require a clear understanding of healthcare options under the Medicare program, which can seem confusing," says Dan. "We believe that if they have an understanding of the complexities of Medicare, they can make informed decisions regarding their health plans."
The anxiety regarding Medicare insurance can be unsettling, agrees Janette, who has worked in the Medicare industry for more than 20 years, including at insurance companies and brokerage firms. "When we explain the process and see the relief on people's faces at the realization that it's not as complicated as they thought, that's very satisfying."
Dan is a retired firefighter paramedic, who has worked in the Medicare field for seven years. He was instrumental in launching Nautilus Health Insurance Services, which is affiliated with Greater Newport Physicians in Newport Beach. The seminars Peterka Insurance Marketing conduct throughout Orange County regarding Medicare are done in conjunction with several area hospitals and medical groups, and their company represents a handful of top insurance companies.
Peterka Insurance Marketing seminars, held locally at the Orange Public Library, cover transitioning from employer coverage, enrollment timelines, potential penalties, Medicare enrollment and the various coverage options and prescription drug plans.
The Peterka's maneuvering the Medicare maze made it possible for Linda Cowen to concentrate on getting her husband, Dave, through two major surgeries. "Doing all of the necessary research to pick a Medicare plan was impossible for me," says Cowen. "Dan helped us choose the perfect plan, including for prescriptions, and thanks to his assistance, we've had minimal out of pocket expenses. He is always there to explain things in simplistic terms that we can understand."
Cleone Frost is another relieved and grateful client. "Prior to talking to Dan, I tried everything to get signed up with Medicare, including going into their office, but I couldn't get my card," she says. "Dan sat in my home on the eve before my 65th birthday for two hours and got it done." Frost was especially appreciative when she ended up needing major surgery soon after, and insurance covered a good portion of the expenses.
"The bottom line is that Dan truly cares about people," says Frost. "He and Janette are always responsive and do whatever it takes to ensure that I'm well covered."
Attend the upcoming Peterka Insurance Marketing Medicare 101 seminar at the Orange Public Library, 407 East Chapman Ave. on March 9th at 10:30 am. For reservations, call 714-289-1099; www.peterkainsurance.com.
(Neither Peterka Insurance Marketing nor its agents are connected with the federal Medicare program.)