DisAbility Summit - May / Jun 18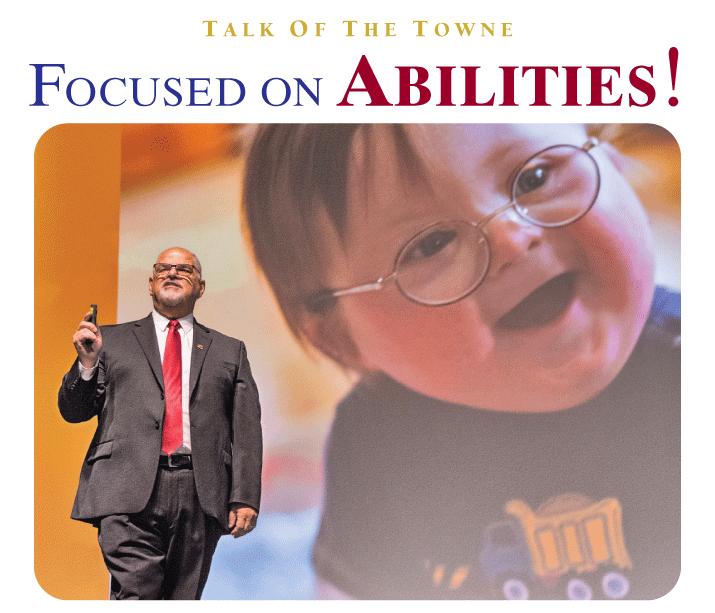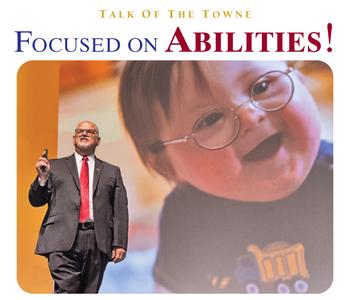 Don Cardinal, Chapman University's Director of the Thompson Policy Institute on Disability and Autism (TPI), shares state-of-the-art research on educational disabilities at the 2017 annual DisAbility Summit.
DisAbility Summit
In order to offer a broader perspective of what it's like to live with a disability, Don Cardinal, Director of Chapman University's Thompson Policy Institute on Disability and Autism (TPI), asks that people ponder this scenario.
"Imagine being keenly aware of your least favorable attribute and having people focus on that aspect your whole life," says Cardinal. "The last thing people with disabilities want to hear is how to live their lives. They're simply human beings who have things they can and can't do. At TPI, we focus on the whole person, rather than the disability."
It's this focus on the entire person that led to the name of the Thompson Policy Institute's Annual DisAbility Summit, being held for the third year on May 7. "The capitalized A in disability focuses on abilities," says Cardinal, who has worked in the educational disabilities field for 45 years and is a professor in Chapman's Attallah College of Educational Studies and the College's former dean. "The bottom line is that a disability shouldn't define a person."
To create this broader view of disabilities within the educational system and society and impact policy, Cardinal and his team at TPI take a two-pronged approach. The first part of the equation is an interdisciplinary approach to research focused on significant topics within the disabilities field. The second is sharing that information through events like the Summit; resulting in initiating action and community change.
"The DisAbility Summit provides stakeholders with the results of critical, meaningful research conducted at the TPI," says Audri Gomez, Associate Director of the Thompson Policy Institute on Disability and Autism. "The outcomes of this research, as well as feedback from our community work, allows us at TPI to make policy recommendations focused on individuals with disabilities, including students with disabilities in the educational system. This, in turn, hopefully improves the quality of life for children and adults with disabilities and their families."
This year's Summit will focus on two TPI initiatives. These are inclusive education, which refers to educating those with disabilities within general education classrooms. The second refers to competitive integrated employment. This involves the transition for youth with disabilities from high school to college or training and competitive employment.
"At the Summit, we'll be giving out the Excellence in Disability awards to a group of individuals who have shown tremendous dedication to increasing the quality of life for individuals with disabilities," says Gomez, who is also a part-time member of Chapman's Attallah College.
The 3rd Annual DisAbility Summit will be held on Monday, May 7 from 9 am to noon at the Marybelle and Sebastian P. Musco Center for the Arts at Chapman University. The event's keynote speaker is Dr. Mary Falvey, Emeriti Professor, California State University, Los Angeles. She will speak about "Breaking the Cycle of Segregated Programs and Services for Children and Adults with Disabilities."
---
Published in the
May / Jun 18
edition of the Old Towne Orange Plaza Review Article Written by Julie Bawden-Davis, photos provided by Chapman University, Attal
View More Articles