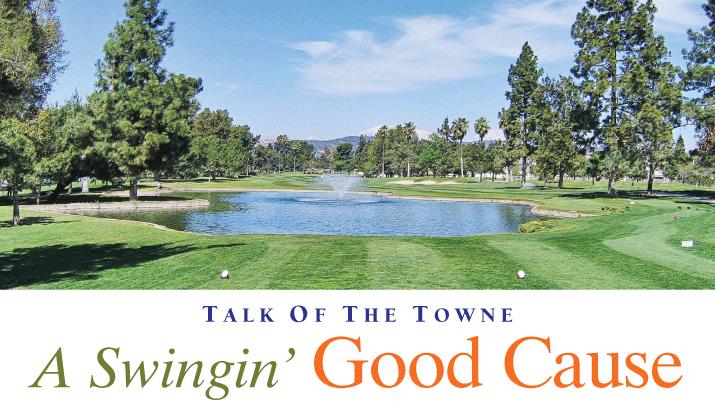 Orange Senior Center Golf Tournament
Tee time is fast approaching for the
Orange Senior Center's 20th annual Golf Tournament
at Alta Vista Country Club in Placentia.
Set for July 23, the event promises to be a special afternoon on the course, says Katherine Connaghan, the Senior Center's Executive Director.
The tournament is staged at an 18-hole, award-winning championship course built in 1961. Since 2005, the course has been operated by Billy Casper Golf, one of the country's largest golf management companies. The business was founded in cooperation with the late golf legend Billy Casper, a two-time PGA player of the year.
"If you're not a member, how often do you have a chance to golf on a private course in a resort-type setting like this one?" Connaghan asks.
In addition, tournament proceeds will benefit the work of the Orange Senior Center. Those efforts include volunteers delivering meals to home-bound seniors Monday through Friday, plus transportation–­­–whether it's a round-trip to and from the center, or helping seniors run errands, such as going to the grocery store and getting to and from medical appointments.
Orange Senior Center also serves lunch to 80 to 90 seniors every weekday at its facility, located at 170 South Olive St. in Old Towne. And, the center offers a variety of programs, such as fitness, weight-management and art classes, as well as computer workshops, support groups and clubs (including one for ham radio). More than 200 guests take advantage of one or more of the programs each day.
"It's all about getting seniors out of those four walls and coming to a place where they can socialize with their peers," Connaghan says. "Many have found that this has become their second home."
The golf tournament is one of two major Orange Senior Center fundraisers. The other is the parking fees collected at a lot staffed by volunteers during the Orange International Street Fair on Labor Day weekend.
Both fundraisers are important when it comes to supporting the mission of the center, a nonprofit organization that also receives funding from the city of Orange, says Bill Utter, Chairman of the Orange Senior Center's Board of Directors.
"We are absolutely dependent upon the support of the people of Orange to keep the doors open," he adds.
Utter, who has golfed in nearly every one of the tournaments leading up to this year, says he particularly enjoys the camaraderie of his fellow players.
He's also involved in organizing the event, which will include putting and long-drive contests, activities on the course, and during the dinner and awards reception that evening, silent and live auctions for gift baskets and golf equipment.
"The funds we raise go right back into supporting the Senior Center's activities, so we can offer them at low or no cost to those who want to take advantage," Connaghan says.
The 20th annual
Orange Senior Center Golf Tournament
is Monday, July 23, at
Alta Vista Country Club
in Placentia. Registration is at 11 am, and there will be a shotgun start at 12:30 pm Dinner is at 5 pm. Tickets are $150 per player and $500 for a four-player team.