Nedra Kunisch - Mar / Apr 19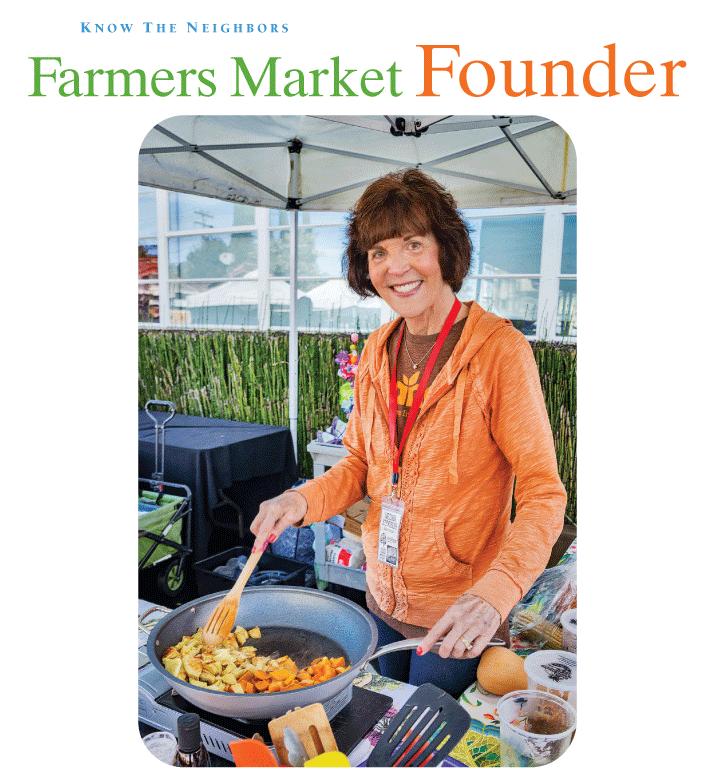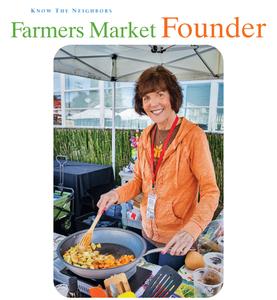 Non-Profit Coordinator Nedra Kunisch believes that the people behind OHG have truly been blessings—and her own work is no exception. Here, Kunisch prepares for a recent cooking demonstration at the farmers market.
Nedra Kunisch
For the past 30 years, Nedra Kunisch has worked in the field of nonprofits. Never before, however, has an organization fit so well with her college aspirations as Orange Home Grown.
Kunisch, who serves as Orange Home Grown's Non-Profit Coordinator, has undergraduate degrees in Communication/Public Relations and Early Childhood Development and Education, as well as a Master of Arts in Human Development with a specialization in Leadership in Education and Human Services: College Teaching/ Teaching Adults. OHG represents exactly what she studied.
"Orange Home Grown has proven to be a fulfillment of everything I ever dreamed of in terms of service leadership," says Kunisch.
Kunisch joined the board after her friend Martha Turner encouraged her to do so. She met with the original board members weekly for two years to plan the market. Immediately, she saw the potential in the organization and wanted to make an impact in the community.
"It turned out that this visionary endeavor became a shared and empowered goal that all of us wanted to see come to fruition. It became personal for all of us," she says.
Besides running the education and nonprofit booths at the market, Kunisch acts as the sous-chef for Lisa Gilmore, who runs the organization's annual farm-to-table dinner, cooking demonstrations and other large-scale culinary events.
"Everybody needs a Nedra on their team," says Gilmore. "She's one of the hardest workers I've ever known."
Kunisch helps out at OHG's Education Farm, too. She also recently got a new puppy. Though she can't take him to the farm, she does want to have him trained as a therapy dog, so she can bring him to the market to interact with people. To Kunisch, one of her most cherished aspects of the market is engaging with customers and the Orange community.
"When you see people come to the market, they don't just come and go," she says. "They'll hang around for a while, because they see people they know. It's really a blessing watching the market grow."
From her vantage point of years working in the nonprofit world, Kunisch believes that OHG's success is due to its achievements in service leadership and the connections and respect between board members.
"Orange Home Grown is an extension of what I've always done and what I've believed in," she says. "For me, that's the perfect ending to a career in nonprofits."
1537 East Chapman Ave, Orange CA 92866