Todd Spitzer - Sep / Oct 19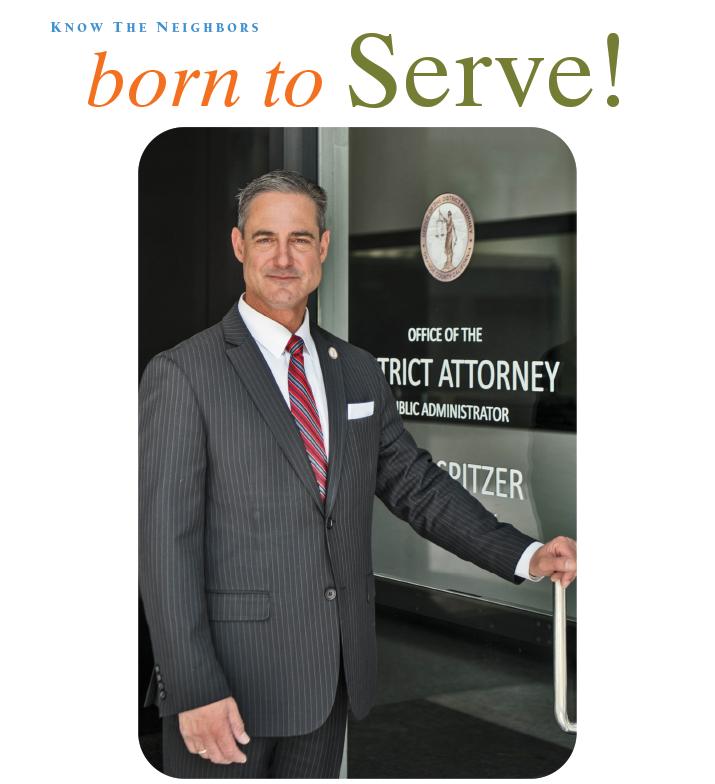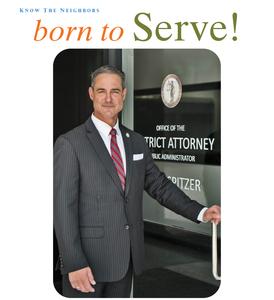 Todd Spitzer moved from Brea to Orange in the early 1990s to run for an open seat in the state Legislature. "I came to chase a political ambition, but it turned out to be extremely fortuitous, because my wife and I love the city," he says.
Todd Spitzer
Raised by parents who were political opposites, Todd Spitzer says his upbringing provided the best possible tools for him to succeed as Orange County's district attorney.
His father, Leonard, was a conservative, worked as a pharmacist and was opposed to government over-regulation in how he operated his small business. His mother, Phyllis, was a progressive who supported migrant farmworkers and the call to boycott grapes and lettuce in the 1970s. She was also a fan of Gloria Steinem, a leader of the feminist movement during that same era.
"That's a good combination for a prosecutor—very strict on the rules and also very compassionate and empathetic when dealing with people who find themselves on the wrong side of the law," says Spitzer, who oversees an agency with 300 lawyers and 250 sworn investigators handling cases for the sixth largest county in the nation.
"It's a very intense job, and it also has been a dream come true," he adds.
An Orange resident since the early 1990s, Spitzer's public service career includes two stints as Third District supervisor, during which time he helped the county open its first year-round housing shelter for the homeless. As an assemblyman, he co-authored legislation to put Megan's Law on the Internet, which was signed by Gov. Arnold Schwarzenegger in 2004, and Marsy's Law, the comprehensive victim's bill of rights passed by voters in 2008.
The issues Spitzer has pursued fits with the type of person he is, says Arianna Barrios, owner and CEO of the public relations agency Communications LAB and a member of the Rancho Santiago Community College District's Board of Trustees.
"Todd is a relentless advocate for people who don't have a voice or who require additional protection," she says. "I can't say enough about what a fighter he is for the people he serves."
Spitzer says that being an elected official has changed considerably since he first became an office-holder 27 years ago during the days before blogs and social media. "You have to develop a full set of armor in order to survive in this business of public office," he says. "It's more difficult today than ever before."
And, as district attorney, the demands of the job have changed as well.
"This is a very unique position," he says. "We're conducting thorough investigations and have to be absolutely correct in the conclusions. At the same time, I have to respond to public pressure for immediate transparency. I walk a particularly tight rope.
Orange County District Attorney's Office
401 Civic Center Drive West, Santa Ana / 714-834-3600