Alta Baja Market & Café - Sep / Oct 19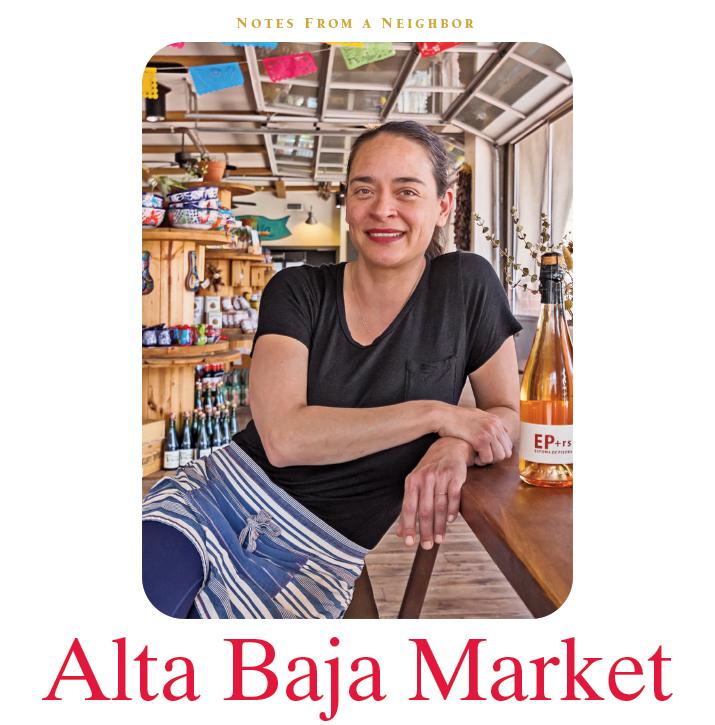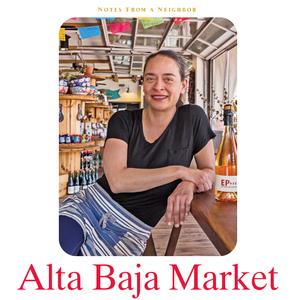 If you want to experience the "new" Santa Ana, Alta Baja Market & Café is the perfect spot to do so. Located at the 4th Street Market, the grocery store/café/ educational space celebrates the foods and crafts of California, Mexico and the American Southwest.
Offering homemade dishes from the café, as well as a curated wine and craft beer list, the neighborhood market that opened in 2016 is a bustling Santa Ana neighborhood destination that continues to increase in popularity.
"The market is reflective of the neighborhood, and people have responded well to the concept. We're doing better each year—and growing organically every day," says Alta Baja's founder and co-owner, Delilah Snell.
This isn't Snell's first venture in Santa Ana's retail scene. For several years, she ran the pioneering Road Less Traveled eco-boutique gift shop featuring unique sustainable/green, homegrown products. She also had a hand in starting the original Santa Ana Farmers market, and she runs "Patchwork" urban craft fair festivals featuring local, handmade products through the organization Dear Handmade Life.
Alta Baja Market had its beginnings in 2015, when Snell was asked to come up with a concept for a store.
"I didn't know what to open up when the owner of the property asked me," says Snell, who lives with her husband 10 blocks from Alta Baja. "I love curated markets like you'd find in Europe, but I knew that wouldn't work in Santa Ana. I'd been traveling to northern Mexico and New Mexico, though, and I thought, what about a store that celebrates these areas and California, including its flavors?"
The name of the store came from a friend's suggestion that Snell would be representing products and foods from above and below the border—hence the name Alta Baja Market.
In addition to a range of curated food products in the market section, including pickled goods, spices, jams and spreads, Alta Baja's kitchen serves up breakfast and lunch items.
"We hadn't planned on serving food at first, but it naturally progressed to that," says Snell. At the market, they also host events, including cooking classes, lectures, demos, popup dinners and community collaboration events.
Some of the dishes on the menu are named after Santa Ana streets and neighborhoods, and even customers. "It's personal and unique," says Snell, who notes that all menu items are atypical.
"Everything we serve is slightly different than you might be used to," she says. "For instance, we serve avocado toast flavored with lemon pepper we make from scratch. We also add micro-herbs."
According to Snell, Alta Baja is well known for three things: Micheladas, Blue Cornbread, made from New Mexico blue cornmeal, and their famous red pork and vegan green Pozoles.
"Our Micheladas (beer cocktails) are a bit eclectic," says Snell. "Many people who think they don't like them end up liking ours."
Snell started making the Pozoles on New Year's Day 2017. "We realized many restaurants aren't open on New Year's Day, but many people don't want to cook and aren't feeling too well from the night before, so we made some Pozole," says Snell. "We sold out quickly, and people asked when we'd make more. So, we started serving it every last Sunday of the month at a fun brunch event that features DJ music and wine and food samples."
Alta Baja Market & Café
201 East 4th St, Santa Ana CA 92701 / 714-783-2252