Fairy Gardens - Mar / Apr 14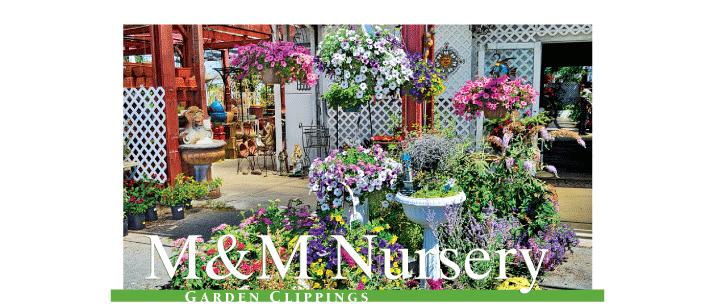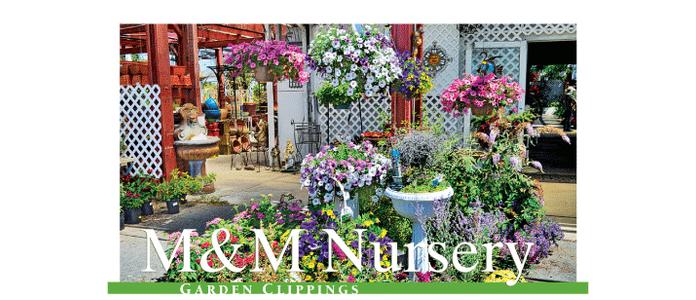 In 1956, when the heady scent of orange blossoms filled the air in Orange, M & M Nursery opened in the middle of a grove next to a small, two-lane street named Tustin. "The times were so trusting back then, there wasn't even a fence around the nursery," says Dale Garey, who today co-manages the nursery with her brother Ted Mayeda.
Opened by Dale and Ted's mother, father, aunt and uncle, M & M was a play and learning ground for the brother and sister, who as children absorbed a love of plants and an understanding of the nursery trade.
"There was a housing boom in the 1950s, so my parents and aunt and uncle sold an abundance of landscape foundation items like trees and shrubs," says Garey. "Through the years, the nursery has seen a wide variety of trends. We were here when macramé hangers and terrariums were the rage in the 1970s, and now both are in again."
Unlike many Orange County independent nurseries that disappeared over the years, M & M has stood the test of time. Thanks to the foresight of Ted and Dale and their Head Designer Beverly Turner, the nursery has responded to the gardening market's shift from functional planting to gardening as a hobby. As a result, they've become well known for a variety of niche gardening specialties, including rare cottage garden plants, water features, garden art and fairy gardening.
The nursery's fairy garden expert is Turner, who Orange County Register garden columnist Cindy McNatt calls the Fairy Godmother of Fairy Gardening. "Beverly deserves credit for starting the whole trend," says McNatt. "Thirteen years ago, way before anyone even thought of fairy gardens, she created her first while decorating the outdoors of a dollhouse."
Turner is on hand at the nursery most days ready to help fledgling and more experienced fairy gardeners with the hobby. "Some people require a lot of direction at first, but they eventually get the hang of it," says Turner, co-author of the bestseller Fairy Gardening: Creating Your Own Magical Miniature Garden. "I'm always delighted to see the birth of another creative gardener."
M & M is a one-stop fairy gardening resource. The nursery carries just about any accessory you can think of, from high-quality fairies, to tiny furniture, miniature arbors and trellises and cute little animal figurines. They have a raised bed demonstration garden, as well as many containerized fairy gardens for sale.
They also carry a wide assortment of truly miniature plants for use in fairy and railroad gardens, including a proprietary selection of 20 sought-after dwarf trees that can only be found at the nursery. "A small tree creates such a great focal point for any miniature landscape," says Mayeda, whose collection includes dwarf Serissa, which features a delicate white or pink flower, as well as Cuphea, which also has minute flowers in white, lavender or purple. Another example of how this truly unique nursery has elevated gardening to an art form.
M & M Nursery
380 North Tustin St, Orange, CA 92867 / 714-538-8042
Julie Bawden-Davis is a garden writer and master gardener based in Old Towne Orange. She is the author of various garden books, including Fairy Gardening and Reader's Digest Flower Gardening. Reach her at Julie@JulieBawdenDavis.com
---
Published in the
Mar / Apr 14
edition of the Old Towne Orange Plaza Review Article Written by Julie Bawden-Davis, photos provided by M & M Nursery
View More Articles