Orange Ambassadors - Jul / Aug 12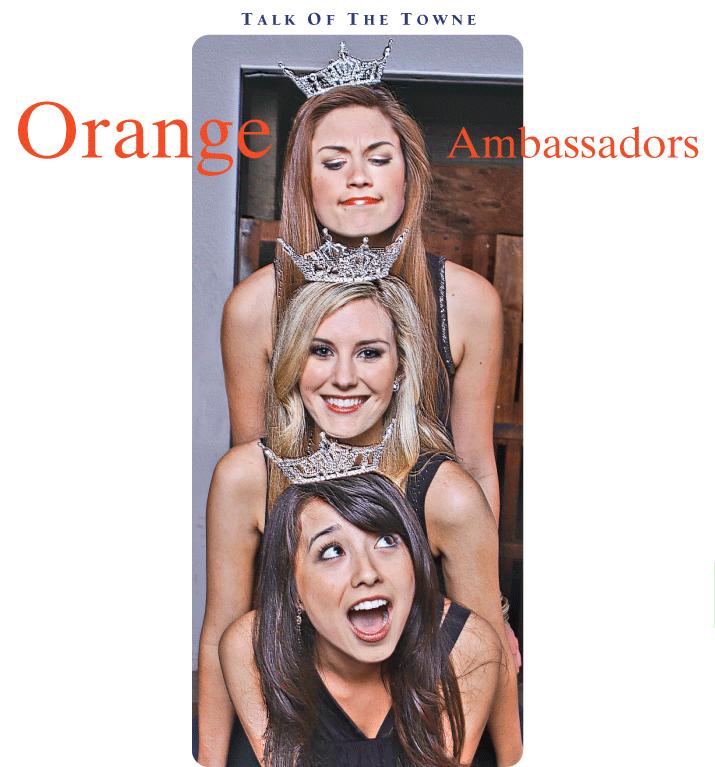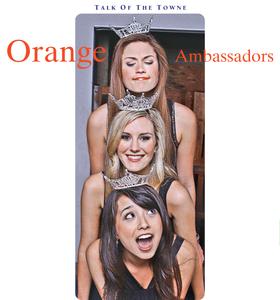 As Miss City of Orange 2012, Megan Wisler enjoys dispelling stereotypes. "Many people wonder if I was a toddler in a tiara, but they quickly see that isn't the case when they talk to me," she says. "I love it when they realize that beauty pageants are much more than the swimsuit competition. With the Miss America system, you're expected to have an opinion on issues such as Obama Care and volunteer for a cause."
When they take on the job of Miss City of Orange, girls fully understand that they're expected to serve rather than be served, says Connie Benson, Executive Director of the Miss City of Orange and Miss Orange County pageants. "As ambassadors of the city, they make many public appearances, and they also prepare to compete in Miss California."
When speaking of beauty pageants, it's important to distinguish between the Miss America program and Miss USA, adds Benson. "Miss America builds character and produces role models, while Miss USA produces supermodels," she says. "Those involved in Miss America are competing for educational scholarships, while Miss USA contestants are going for modeling contracts. Miss USA doesn't have a talent portion, but that is the highest scored part of the Miss America competition next to the interview, and the program promotes community service."
Wisler's platform is VSA, an international nonprofit organization that offers the disabled community access to the arts. The cause dovetails with her talent, which is singing. She graduated this past May from Chapman University as a vocal major and during her reign she sang the "National Anthem" several times, including performing at the Veteran's Day Memorial service held at Ruby's Diner last November.
Each year before the Miss City of Orange Scholarship Pageant, contestants are required to seek sponsors from the local business community. "Sometimes business owners wonder why they should give to an attractive young woman who already seems successful, until they come to the event and see that these are the young women who will be running the world," says Benson.
Gary Remland of Remland Insurance sponsored a contestant last year and plans to do so again. "We decided to step in and support a young lady, who was interested in furthering herself," he says. "The pageant helps the participants build self-confidence, and the event is enjoyable to watch."
The pageant for Miss Orange 2013 will be held November 16th at Chapman University. Applications are being accepted until September 16th. For more information, visit MissCityofOrange.com.
Miss California Pageant Update
Miss City of Orange 2012 Megan Wisler featured in the current issue of the Plaza Review finished in the top 10 in this year's Miss California scholarship pageant held at the end of June. Also in the top 10 was Miss Orange County Katie Wayland. Finishing in the top 15 and winning the preliminary talent award was Miss South Coast Stephanie Patterson. The winner of the competition was Miss Southern California Regional Leah Cecil of Garden Grove.
"It was an exciting competition, and only the top 15 of the 59 contestants were able to compete the final night of competition," said Connie Benson, Executive Director of the Miss City of Orange and Miss Orange County pageants. "It was an awesome showing by all of our girls."
---
Published in the
Jul / Aug 12
edition of the Old Towne Orange Plaza Review Article Written by Julie Bawden-Davis, photos provided by Julie Megill
View More Articles