Nina Greville - Sep / Oct 13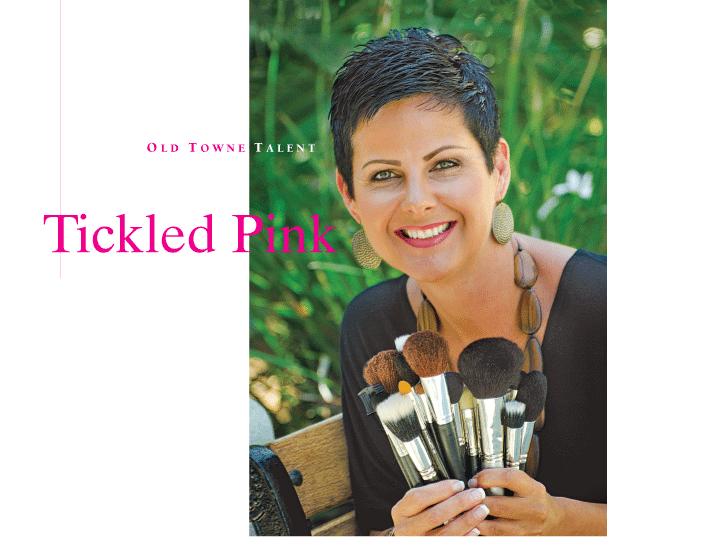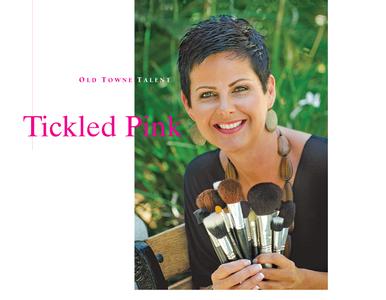 With a host of celebrity clients and career accomplishments, makeup artist Nina Greville has excelled in her field for more than 20 years. But it wasn't until she became a mom that the world of face painting opened up a whole new avenue of creative possibilities for the Old Towne Orange resident.
Nina, who relocated with her family to Old Towne from Yorba Linda last December, says doing face painting is an entirely different skill set than being a traditional makeup artist. In today's era of Cirque du Soleil, Lady Gaga and Avatar, face painting has, in fact, risen to new heights as an art form.
"The techniques for face painting are more like traditional watercolor," she says, "so the effects are much more bold, vibrant and very striking. Makeup artistry and face painting are two very different skill sets, and I'm lucky enough to do both."
Through her company, Tickled Pink, Nina and her team not only provide traditional makeup services for special events, weddings and proms, they also offer children's face painting for everything from birthday parties and church events to festivals, fundraisers and holidays. Nina has gained quite a few celebrity clients along the way, including Dave Grohl of the Foo Fighters, "Survivor" host Jeff Probst, Ben Affleck, Jennifer Garner, Denise Richards, Laura Dern and Charlie Sheen.
Originally from a small yachting village called Hamble in Southampton, England, Nina moved with her husband, Lee, to the United States 13 years ago. At the time, he worked for an international oil company and now has a business in Orange that develops and markets beverages for fountain machines. Although Nina leases an office on Batavia through her husband, she says 99 percent of her work takes place on location, whether at homes, hotel rooms, expos or convention centers. Each September, she participates at South Coast Plaza's Festival of Children, providing free face painting on Saturdays and Sundays from noon until 4 p.m. at Carousel Court.
"We also do America's Family Pet Expo at the Orange County Fairgrounds every April," Nina says. "It's for the kids, and it's an absolute hit. We are slammed the minute the show starts until the end. Some people bring photos of their pets, and we try to recreate the pets' faces with face painting."
With Halloween fast approaching, Nina says requests for face painting and body painting increase tenfold. For children, a painted face is a safer option than wearing a mask, which can obstruct the eyesight when they are trick-or-treating down the street.
Having gained a stellar reputation on Yelp.com, Nina says her success is very much word of mouth.
"I genuinely love children, so when I'm face painting, I engage the children in a soft and gentle way and encourage them to use their imagination."
Since moving to Old Towne, Nina has immersed herself wholeheartedly into the community. She currently volunteers for Orange Blossoms, an auxiliary of the Assistance League that works with Casa Teresa, Operation School Bell, Taste of Orange and other non-profit organizations.
Living in the historic district, Lee and Nina are in the midst of restoring their historic 1929 home on Center Street.
"The wonderful thing about Old Towne is that it reminds us both of our childhoods in the UK," she says. "Old Towne has a European feel to us. There is a sense of community. You can walk to stores and restaurants and you know your neighbors. I really do feel at home in Orange, and I relish supporting the community and local businesses."
---
Published in the
Sep / Oct 13
edition of the Old Towne Orange Plaza Review Article Written by Karen Anderson, photos provided by Jeanine Hill
View More Articles