Kergan Edwards-Stout - Sep / Oct 13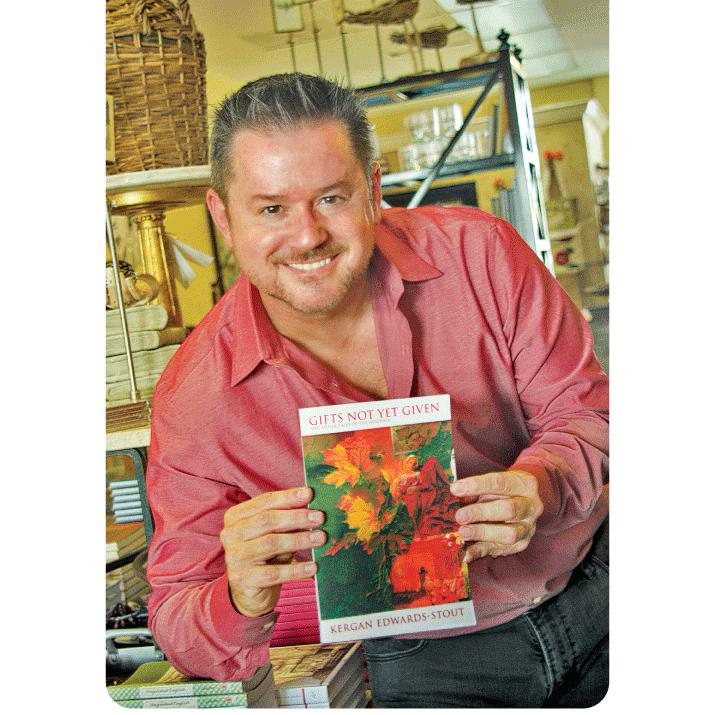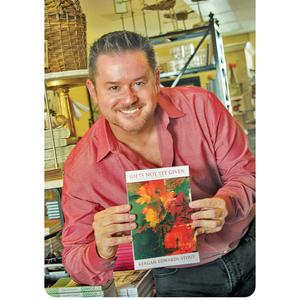 Acclaimed LGBT author Kergan Edwards-Stout has just completed a collection of short stories for the holidays. His new book, Gifts Not Yet Given, is available at Eikon Gift & Home on South Glassell in Old Towne.
In 2011, Orange County native Kergan Edwards-Stout received much acclaim for his novel, Songs for the New Depression, published by Circumspect Press. This October, the award-winning author will unveil his latest work, a collection of holiday short stories called, Gifts Not Yet Given.
"It's about people experiencing challenging or pivotal life moments that lead to personal awakenings," said Kergan, a resident of Orange. "It's a book for everyone of all ages."
Pivotal moments in life are par for the course for Kergan, who along with his partner, Russ Noe, raise their two children, Mason, 13, and Marcus, 11, near Orange Park Acres. A regular contributor to the Huffington Post's "Gay Voices," Kergan was named a Father of the Year in 2011 by the Human Rights Campaign, a national organization that advocates on behalf of LGBT Americans.
With a background in the entertainment industry, Kergan worked in theater for many years in Los Angeles. In the 1980s, he directed a play that won the Kennedy Center's American College Theater Award. More recently, he worked for the WB Television Network, then branched off into marketing for other industries. Although he studied literature in college, he never anticipated a career in writing.
"I worked with some amazing playwrights in the theater," he recalls. "After my partner passed away in 1995, I started writing more and more and focused on my own creative efforts."
Highly regarded, Kergan's debut novel, Songs for the New Depression, received the 2012 Next Generation Indie Book Award in the LGBTQ category and was named one of the top books in 2012 by several gay literary groups. The upcoming collection of short stories came about organically, says Kergan.
"I've written short stories on and off as gifts, so some of the stories were sitting in the vault. Once I realized I wanted to do this collection, I started crafting other stories about all types of people — gay, straight, young, old, different ethnicities. The collection focuses on our common humanity. I'm very happy with how it turned out. It achieves the goal of being funny, sad and heartwarming at the same time."
Kergan says Orange provides the ideal location for honing his creativity and raising a family.
"Russ and I are not cookie-cutter people, so we never wanted to live in a tract home neighborhood," says Kergan. "Orange has a great mix of people, good schools and a balance of all the elements we need for our growing family."
---
Published in the
Sep / Oct 13
edition of the Old Towne Orange Plaza Review Article Written by Karen Anderson, photos provided by Jeanine Hill
View More Articles