Integrative Medical Institute - Sep / Oct 12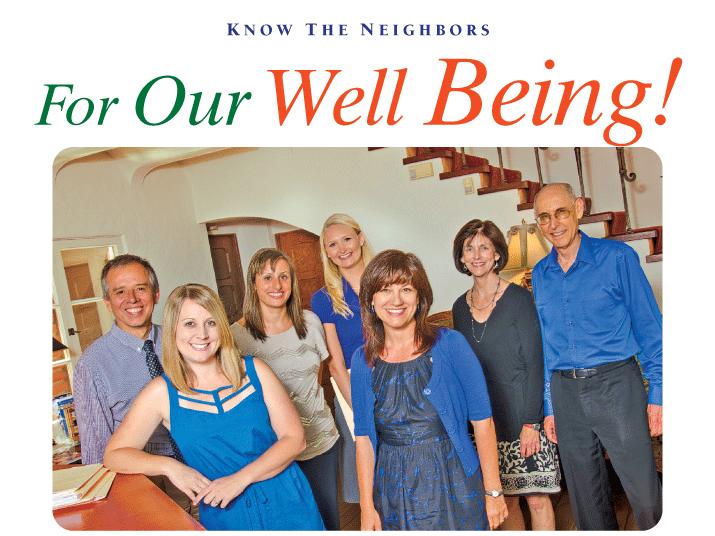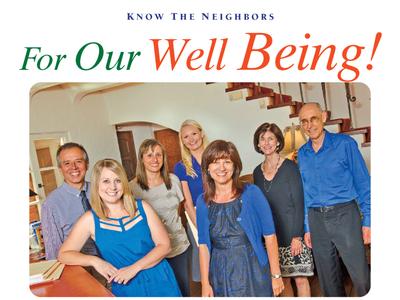 The
Integrative Medical Institute
has just relocated its
Orange
offices to a historic building on East Chapman. Back row (from left) Medical Director Gary Ruelas, D.O., Ph.D.; Vanessa Hernandez, MFT intern; Elin Lightbody, M.A.; Donna Crowell, LCSW and Richard Landis, Ph.D. Front row (from left)Alleen Garcia, R.N. and Viviana Schilpp, LCSW.
Located in a historic building on East Chapman, the Integrative Medical Institute offers a holistic approach to medicine and health.
Headed by Medical Director Gary Ruelas, D.O., Ph.D., the institute provides a vast array of services in the areas of medical and psychological care, including psychotherapy and nutritional and preventive medicine, with a focus on health and wellness.
A neuropsychologist, physician and psychologist, Dr. Ruelas says the new facility provides a unique setting for patients.
"Our building is a restored 1928 mansion that has been kept in museum quality," he said. "We had outgrown our old office in Orange, so when the building became available, we moved within a matter of weeks. Our new location allows us to provide many more services in a comfortable and serene setting."
Dr. Ruelas is joined by a team of mental health practitioners, including Donna Crowell, LCSW; Viviana Schilpp, LCSW; Vanessa Hernandez, MFT intern; and psychologist Richard Landis, Ph.D.
Members of the institute specialize in integrative, cognitive and behavioral psychotherapy.
"We also have an excellent support team with Elin Lightbody, M.A., who is our executive assistant, and Alleen Garcia, RN," said Dr. Ruelas.
He adds that the practice offers a thorough approach to treating the mind and body, integrating into the patient's course of treatment the best of traditional medicine with psychology and natural medicine, as well as other complimentary modalities.
"By utilizing micronutrients, restoring cellular function and naturally balancing hormones, we can assist many patients who are not responding to traditional medicine," he said.
Dr. Ruelas adds that he and his staff are excited about the clinic and have a real passion for the work that they do.
"I get the joy of becoming a medical detective, helping each patient find the right solution to their ailments. I tell every one of our patients that we are entering into a health partnership in order for them to achieve an optimal level of well-being."
In the near future, as a means to empower and educate the community, the institute will be offering health educational programs including nutrition, yoga, weight management and mental health seminars for men and women.
---
Published in the
Sep / Oct 12
edition of the Old Towne Orange Plaza Review Article Written by Karen Anderson, photos provided by Jeanine Hill
View More Articles