Toyota of Orange - Mar / Apr 17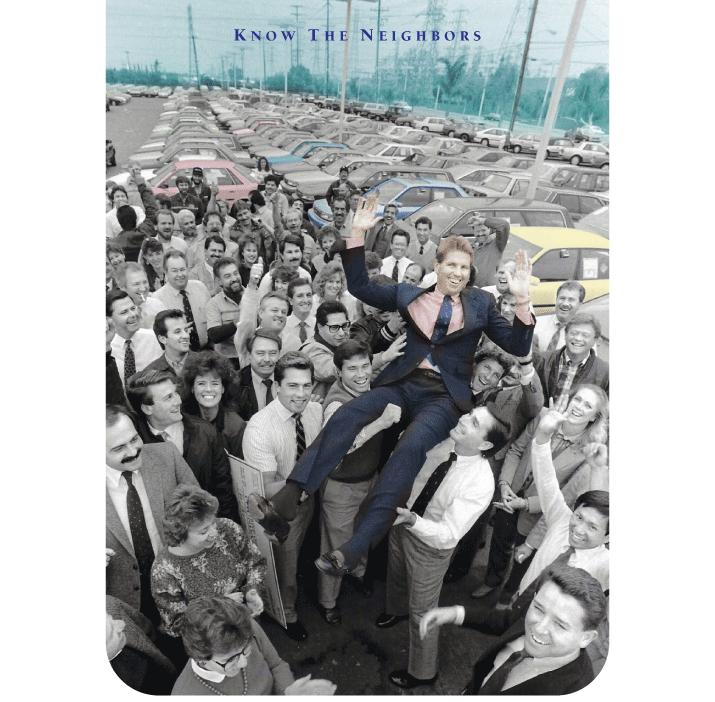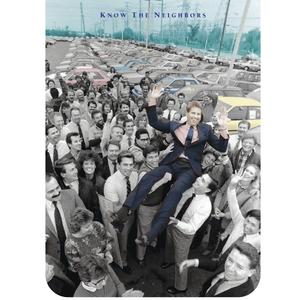 In this photo, circa 1988, employees hoisted David Wilson above the crowd to celebrate the establishment of the David Wilson Endowment fund for Orangewood. In lieu of presenting their boss with a Christmas gift, they contributed a check to the fund for $25,000 in David's name. Seventeen of the associates pictured here are still with Wilson Automotive, including three who own their own dealerships.

David W. Wilson
Owner of the venerable Toyota of Orange, David W. Wilson continues to cement his legacy as one of Orange County's most outstanding corporate citizens. Nowhere is his influence more apparent than right here in Orange.
At Chapman University, for example, Wilson Field was made possible by David and his wife, Holly's, extraordinary $3 million donation. A devoted champion on behalf of abused and neglected children, David has helped raise hundreds of thousands of dollars for Orangewood Foundation and Orangewood Children's Home, the county shelter now known as Orangewood Children and Family Center.
On the business side, David owns 19 dealerships in Southern California, Arizona and Nevada, and one in Puerto Vallarta, Mexico —none more famous than the legendary Toyota of Orange. One of the largest dealerships of any kind in the United States, Toyota of Orange has been the No. 2 Toyota dealership in the nation for 32 years and counting.
"Our philosophy of doing business is to make friends, create repeat and referral clients and take care of our employees," says David, who bought the store—his first of many So Cal Dealerships—in 1985. "I came here to Orange from a small, mid-western town in Iowa in my early 30s. The community was welcoming and reminded me of home. I knew I would make a career here."
Located on North Tustin Street, Toyota of Orange has served Southern California communities for 45 years. One of the most recognizable commercial jingles in the Southland, "You Won't Get a Lemon at Toyota of Orange," became an indelible "hit" song after David invested substantial advertising dollars on radio and television beginning in 1982.
"I inherited the jingle, which got its start in 1980," he says. "We were the ones who really got the ball rolling with it. It's one of those things that follows me wherever I go. I was in the Cayman Islands scuba diving, for instance, and someone asked me where I was from. When they heard me say Orange, they started singing the jingle right then and there."
David says the central location of Orange is the perfect fit for the dealership. He also appreciates the small-town feel of the Plaza. His favorite places to visit are Watson's Drugs and Mead's Green Door Café.
A member of the prestigious Chapman University Board of Trustees, David lauds the university as one of the best in the nation. He credits the Orange City Council and the Old Towne Preservation Association for doing a great job of integrating the university into the residential and commercial districts.
"I think Chapman University has been a wonderful thing for the City of Orange," he says. "The university adds a vibrancy to the whole city. It's definitely a benefit to the local community. I'm excited for the future of Orange."
Toyota of Orange
1400 North Tustin St, Orange CA 92867 / 714-907-4742
---
Published in the
Mar / Apr 17
edition of the Old Towne Orange Plaza Review Article Written by Karen Anderson, Photo provided by Wilson Automotive
View More Articles