Kim Le - Sep / Oct 19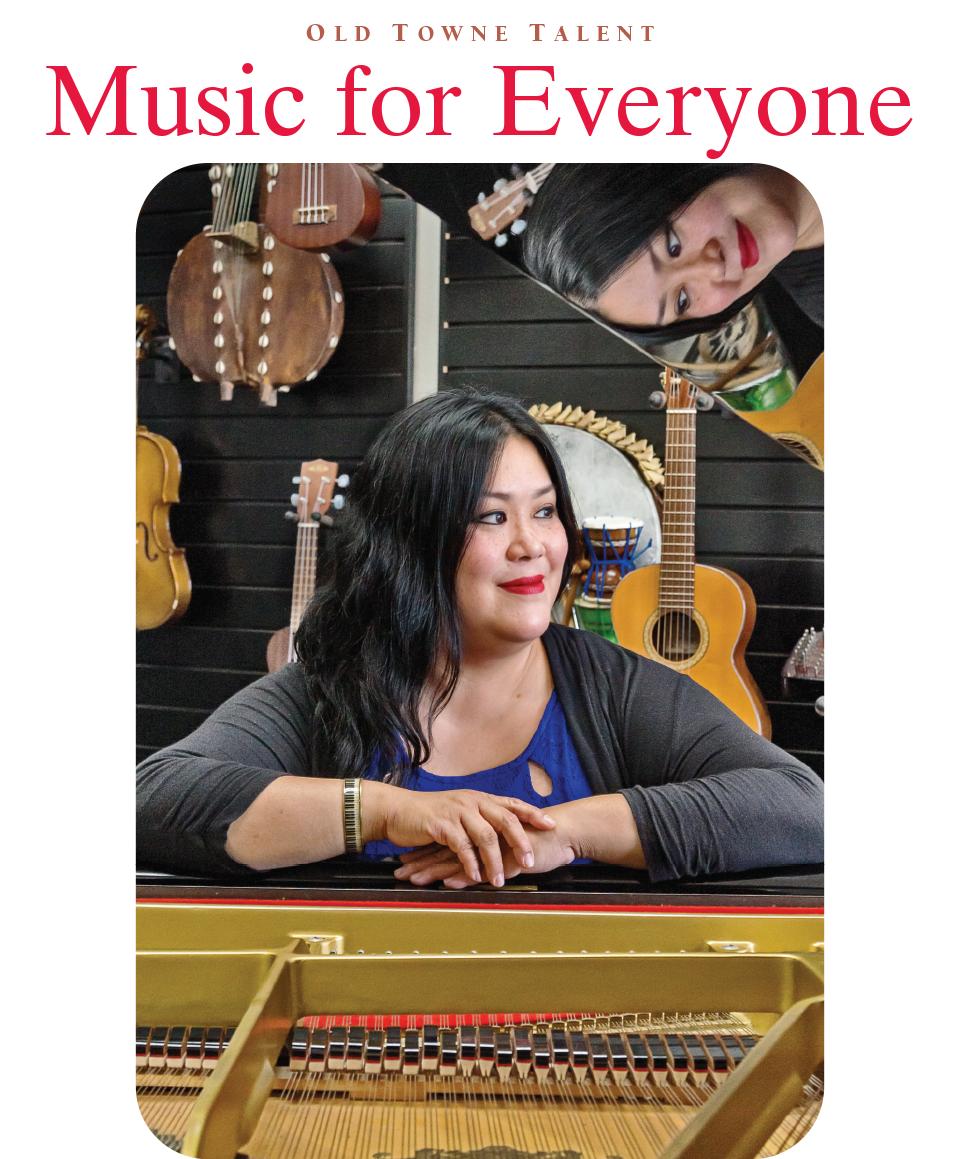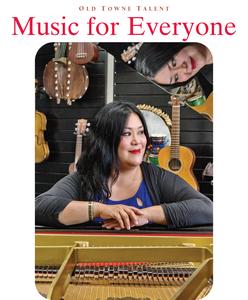 "I worked here for 15 years before taking over the conservatory," says Kim Le. "As office manager, I learned the back end, and as a teacher, I learned the front end. But it's completely different being the owner."
- - - -
Kim Le, Director of the Pacific Conservatory
Kim Le has always loved music, and as director of the Pacific Conservatory she enjoys sharing that passion with the school's students.
"It's important for everybody to have music in their lives—as humans, we need it," says Le, adding that in addition to enriching her life, music helped her heal from a harrowing experience.
Le was introduced to music by her father, Le Van Khoa, who played a Mr. Rogers-type character as host of his own TV show in Vietnam during the 1950s and 1960s. Her parents fled the country in 1975 during the fall of Saigon and came to the United States, where Le was born four years later.
She started learning piano from her parents at the age of 4. "I liked the lessons but hated practicing," Le recalls. "I was like most students—if their parents are forcing them to practice, they hate it."
That changed during her years at El Modena High School, where she participated in marching band and choir. She embraced both, as her fellow students became the social circle she'd been seeking.
Le continued with music, working as an accompanist while studying engineering at Santa Ana College. It was during her second year at SAC that her boyfriend assaulted her.
"I had escaped with the help of friends and strangers and made it into my house, but he broke through the window to continue attacking me," she recalls. "Orange police officers showed up and saved my life. I found out later that a bystander called 911."
Once everyone had left, Le found herself in her broken home, cold and in pain. "I opened a new CD of Ravel's Piano Concerto in G major," she recalls. "When I got to the second movement, though I was traumatized, I thought that if a piece of music this beautiful could exist in a space so wrought with turmoil, eventually things would be okay."
Le responded by pouring herself into music. She continued taking piano lessons, kept accompanying at SAC and interviewed for a job at the Pacific Conservatory teaching summer camp in the early 2000s. She was particularly interested in working at the school after learning that Christine Barden, composer of the method book, Music for Little Mozarts, was a teacher at the school at that time. Once hired, Le trained under Barden and found her calling in teaching children.
After spending 15 years learning every aspect of the business, Le purchased Pacific Conservatory on September 1, 2016. Originally founded under the name Pacific School of Music and the Arts about a decade earlier by Brenda Eeds. The school celebrates its 29th anniversary October 17 at 6 pm.
As Pacific Conservatory has done since its inception, the school offers year-round musical arts education in voice and a variety of instruments, including guitar, piano, drums, violin and even the ukulele. The school serves more than 200 students, ranging in age from toddlers to seniors, and includes all skill levels.
"I usually prefer to start with group learning," Le says. "When I was a kid, the model was private lessons. But when you're 4 or 5 years old, that's a lot of pressure. A child may learn to perform really well but won't learn the other subtleties that help make someone more well-rounded."
Participating in group lessons also makes it more of an enjoyable social activity, Le adds. "You're more motivated to practice, because you have a show coming up with your friends and don't want to let them down."
Eileen Kim has also found this to be true. A Pacific Conservatory instructor in her second year teaching violin and voice, she says that music lessons offer additional benefits, particularly to youngsters. "In addition to providing them with an expressive outlet, it teaches them good citizenship and community."
Kim, who was Miss Orange last year and is the reigning Miss California, believes those roles provide her additional ways to connect with students.
"Sometimes I come to work as Miss California, and it's incredible when the students see me both casually and wearing the crown," says Kim, who appears in videos on YouTube playing the violin during the talent portion of the statewide competition. "It inspires them when they realize it's just me, their teacher and a real person they know, and that they can go on to accomplish anything imaginable."
Pacific Conservatory
1311 East Katella Ave., Orange CA 92867 / 714-545-1217