Cross Design & Construction - July / August 12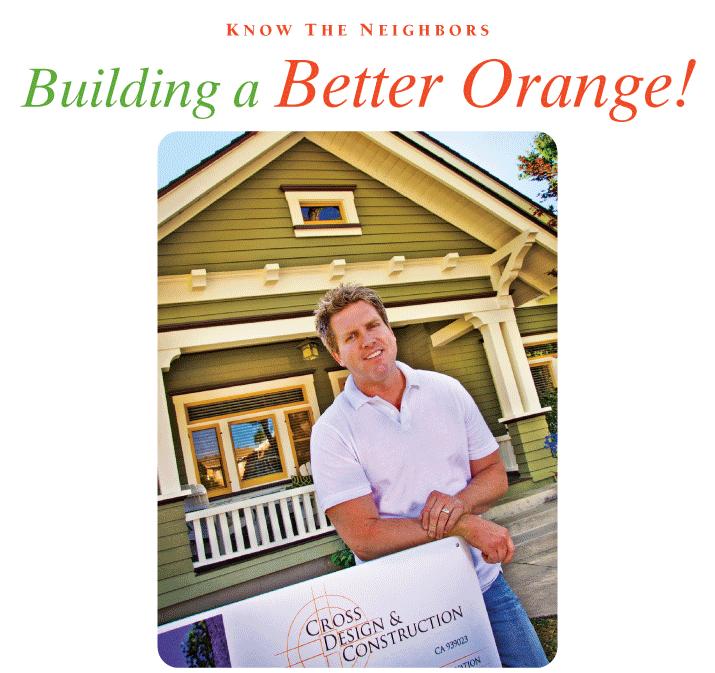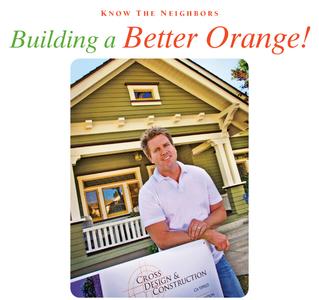 General contractor Mike Williams recently completed a historic home renovation on North Grand. His company,
Cross Design & Construction
, also handles additions and new-home builds.
Growing up in Orange, general contractor Mike Williams acquired an appreciation for old things at an early age, spending a lot of time at his mother's antique store, Scattergoods.
Today, Mike has become the go-to guy for historic home renovation and new foundations. You probably have seen his signs. As owner of Cross Design & Construction, he is known to have a keen eye for preservations and an understanding of vintage homes and how they were built in Old Towne.
"I would have to say it all started with my mom and her appreciation for vintage homes," he said. "Helping my mom and dad work on their own dream home truly showed me how old things could become so beautiful. My parents planted a seed in me, and I prayed that one day I'd be able to buy an old house myself and restore it."
That day came when Mike and his wife Tanya purchased a 1914 craftsman bungalow on North Orange Street, restoring the aging home to a picturesque showplace it is today, which the couple proudly keeps as a second property.
Mike's business really took off after he and his wife made headlines relocating the Immanuel Lutheran Church 1901 Victorian "Parsonage House" to Cleveland Street. Early in the morning, residents lined the street to see the landmark structure being trailered down Glassell to its new location.
"The church was looking for someone to take the house off their property so they could expand their school," explained Mike. "I wanted to help the church and save the house."
So he undertook the feat of buying the parsonage himself and then relocated it to a lot that he owns on Cleveland Street.
"We are finally able to consistently work on the home, and as we speak the landscaping is underway," he said. "We will definitely have it ready to live in this year, and continue to restore it in the years to come."
In addition to historic homes, Cross Design & Construction handles all types of projects, including additions and newly built homes. But pre-1940 homes continue to be Mike's first love.
"I like to tell people, don't be afraid to get involved in restoring an old home," he said. "The rewards in the end are so great."