Cherie Kerr - Jan / Feb 15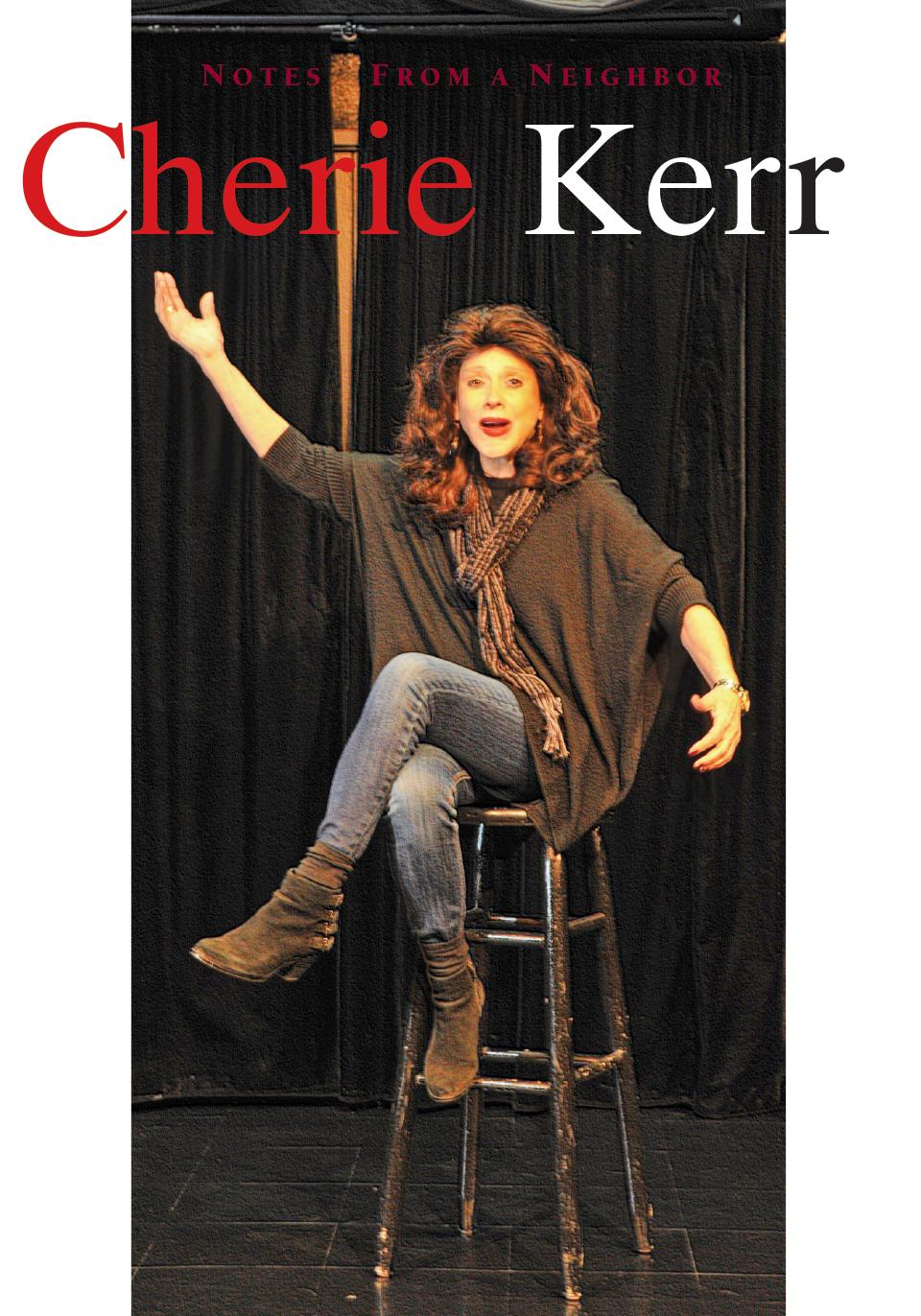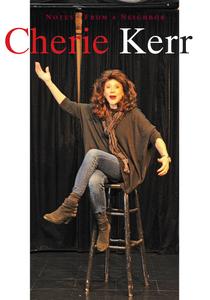 A founding member of the famed Groundlings Improvisational Theater Troupe that trained some of Hollywood's funniest stars, including Will Ferrell, Jon Lovitz, Lisa Kudrow and Cheryl Hines, Cherie Kerr had an important role in the emergence of Santa Ana as a legitimate player in the Orange County arts scene.
Kerr helped put Santa Ana on the art's scene map by producing, writing and directing comedy shows in Downtown Santa Ana in the 1990s at a time when there was nothing funny about Santa Ana's downtrodden circumstances or prospects. At the time, Santa Ana was described by local media as "gritty" and dangerous, and crime was a major concern.
Back then when 600 homeless camped nightly in Orange County's Civic Center, City Hall was located next to the Ross Annex Theater. It was at the theater that the newly-formed, Orange County-based, comedy troupe headed by Kerr, the "Orange County Crazies," performed one weekend.
Remarkably, the Crazies sold 750 tickets that weekend at the theater and received enthusiastic, glowing reviews. The experience proved a revelation, to say the least. This was the first indication that despite its forlorn, drab state, as far as the arts and cultural development in Orange County was concerned; Santa Ana was as potentially viable as the brochure and media-driven "promised lands" of Irvine and Orange County suburbia. As they say, build it and they will come, and that's what happened for Kerr and the Orange County Crazies. Things went so well that Kerr and her family moved from waterside Huntington Harbor to North Santa Ana, where she still lives today.
For years, the Orange County Crazies garnered rave reviews. Kerr went on to write 11 published books on honing communication and presentation skills, 41 ptincluding one on how to inject humor into speeches and presentations. She also runs a successful public relations business and owns ExecuProv, a professional coaching service that helps executives integrate improvisational techniques into important speeches. And Kerr is the proud mother of Drake Doremus, the 2011 Sundance Film Festival Grand Jury Prize Winner for Best Direction for his film "Like Crazy."
As part of her artistic journey, Kerr has now transitioned into filmmaking. Her first film festival entry favorite, "We've Got Balls," featured motivated community citizens rescuing a local bowling alley from eminent demolition. Currently she's begun work on a second film drawn from her own public relations business experience.
The DePietro Performance Center on Main Street in Santa Ana, which carries Kerr's family name, has a 78-seat theater with a first-rate video system and projection screen perfect for fledgling filmmakers. According to Kerr, who is currently contemplating a student film series, the room is comfortable, affordable and intimate.
DePietro Performance Center
809 North Main Street, Santa Ana CA 92701 / 714-550-9890
---
Published in the
Jan / Feb 15
edition of the Old Towne Orange Plaza Review Article Written by Don Cribb, Photo provided by Cherie Kerr
View More Articles