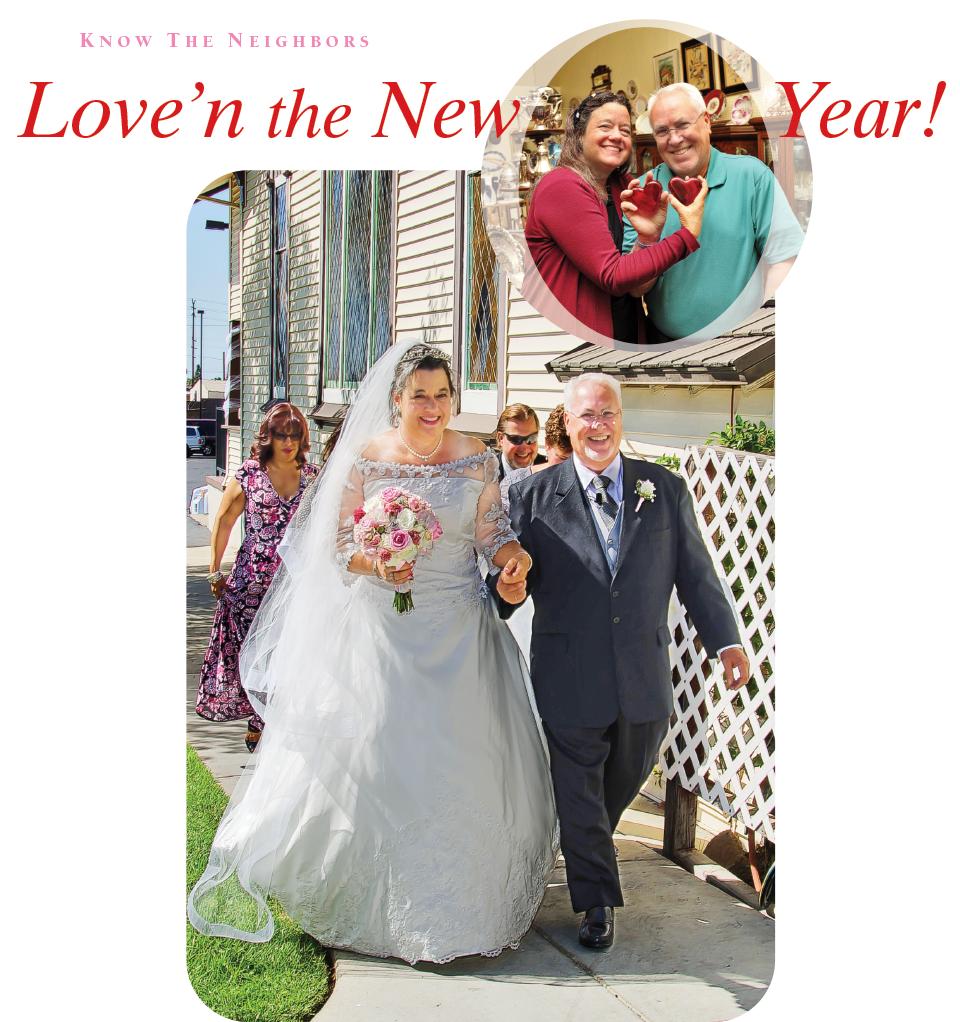 Now that Baldwin is back in Orange, Ackerman often enlists his help in A&P Collectables.
Lisa Ackerman and Dan Baldwin tied the knot after 10 years of dating long distance.
- - - -
Seeing Lisa Ackerman and Dan Baldwin together, it might appear as if they have been married for years. Ackerman, co-owner of A&P Collectables on North Glassell, and Baldwin, a product designer, have been together for more than 10 years, though they didn't officially tie the knot until October 2015.
The couple met at North Orange Christian Church, but didn't get to spend much time together. When Baldwin moved back to his hometown in Michigan to take care of his parents, Ackerman attended his going away party with homemade gluten free cookies. "I think he thought, 'Wait a second. A woman is making gluten free cookies for me. What have I done?'" says Ackerman. What followed was a long distance relationship that lasted for 10 years.
Ackerman and Baldwin spent those years talking on the phone, taking vacations together and visiting each other for Christmases. After Baldwin's parents passed, he moved back to Orange to be with Ackerman in January 2015. At 53 and 67, they realize that they're older than most newlyweds, but they still feel like kids in love. "I can't believe it's been almost a year," says Baldwin. "It's hard to grasp sometimes. We're still in the dating stage."
The two say that their common faith played a big factor in their attraction to one another, and Baldwin's appreciation for Ackerman's line of work didn't hurt. While Ackerman's interest in antiques lies in the glassware and china she sells in A&P, Baldwin enjoys old woodworking tools. Having him around also means that Ackerman can enlist his help around her store occasionally.
"We have an old fixture that was getting difficult to open, so Dan, the product designer, created this simple apparatus to fix the problem," says Ackerman. "He's really handy to have around."