Pitch Perfect with Wayne Sakimoto - Jul / Aug 19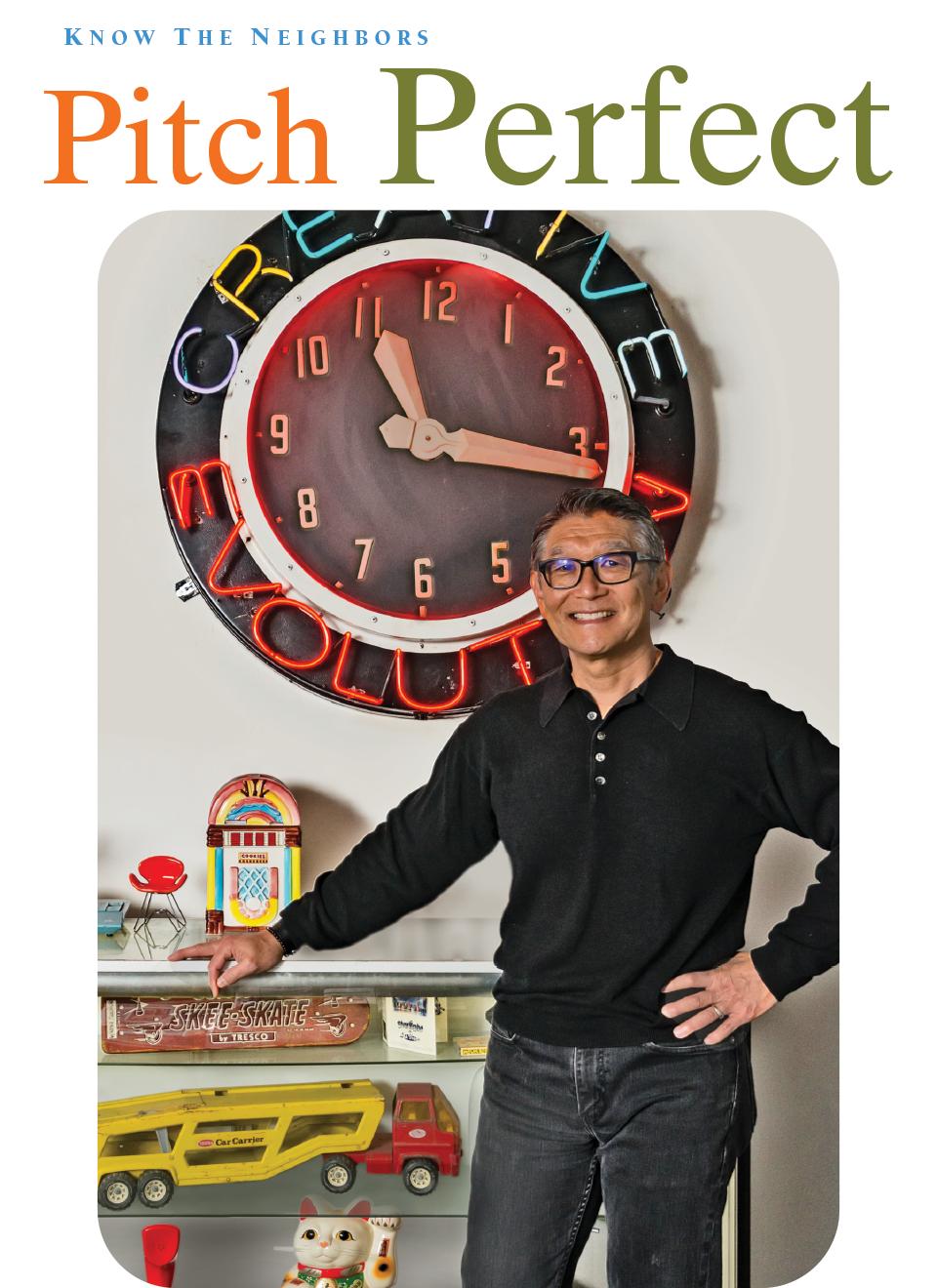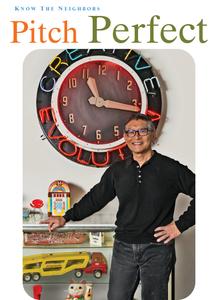 Wayne Sakimoto has a variety of items he collected over the years on display at his Creative Evolution studio, including a small jukebox, Buddy L and Tonka trucks, and classic lunch pails. "I want this to be a space I enjoy coming to," he says.
- - - -
Creative Evolution
For Wayne Sakimoto, the name of his full-service design and brand strategy agency, Creative Evolution, is as fitting as they come.
After starting as a textile designer in LA's garment district in the early 1980s, then becoming an advertising illustrator and, later, creative director at Marantz, a company known for its high-end audio products, Sakimoto went through several professional transformations before launching Creative Evolution in 1992.
"Like the company's name, everything in life evolves," he says. It was family that influenced Sakimoto's interest in art. One uncle owned a custom framing and gift shop in Long Beach where he sold pottery and Japanese calligraphy that he made. Another uncle was an industrial designer who owned a point-of-purchase display design company, where Sakimoto worked while on summer vacation during college at UCLA.
His parents also had an interest and appreciation for art. Sakimoto's mother, Tamiko, wanted to become a painter—a dream she never pursued after spending much of World War II at internment camps Tule Lake in Northern California and Topaz in Utah.
"After she was released, Mom had few job opportunities and no money for art school," Sakimoto says. "My parents never discouraged me from picking art as a career."
While computers and other tools of his trade have changed and improved over the years, one thing in Sakimoto's process hasn't evolved: He begins every new project by sketching it out freehand.
"I think it's a good habit because your imagination is much freer without the constrictions of a computer screen," he says. "Once you have the idea down, you can always figure out how to do it digitally later."
Someone who knows Sakimoto's work well is Seth Avergon, founder of Avergon Marketing in Long Beach. He has used Creative Evolution for many years.
"Wayne is humble in the way he approaches design projects," Avergon says. "For him, it's not about making an award-winning ad, it's about creating an ad that makes the product or service look good and sell better. That approach is unique in this industry."
Creative Evolution has serviced clients in a variety of fields, including Mozaik Packaging, Pasolivo Olive Oil, RSI Home Products and TEAC America. For some projects, Sakimoto brings in his son, Evan, a graphic designer.
"I've landed most of my clients by word of mouth or from marketing people and product managers I've worked with in the past," Sakimoto says. "I've always managed to stay busy. I've been fortunate."
Creative Evolution
125 South Olive St, Old Towne Orange, CA 92866 / 714-639-7755