St. John's Lutheran Church of Orange - Nov / Dec 18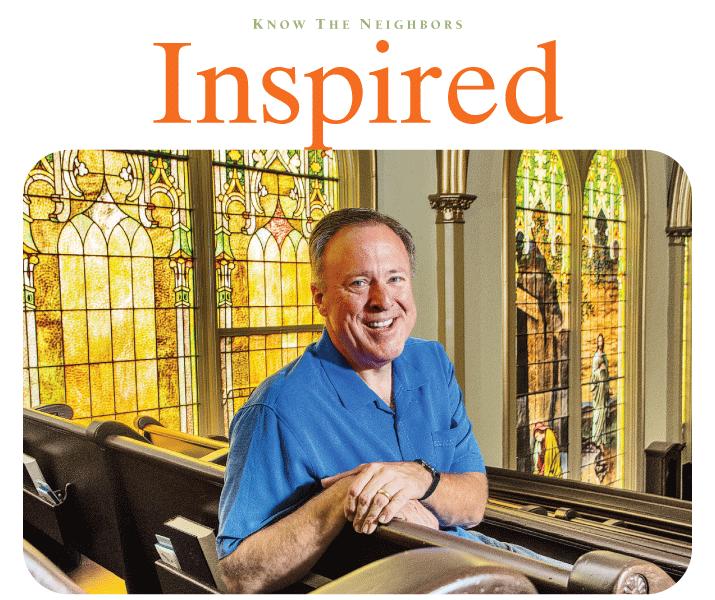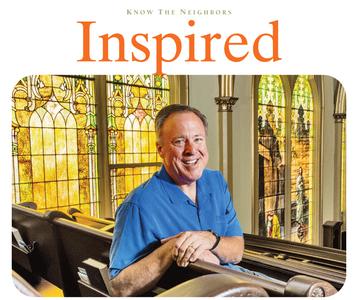 When Pastor Tim Klinkenberg, pictured in the balcony of St. John's Lutheran Church, isn't motivating his congregation at services, he enjoys sunrise bike rides at Santiago Oaks Regional Park.
St. John's Lutheran Church of Orange
When Reverend Tim Klinkenberg attended his brother's wedding, he didn't expect a job offer. Twenty years later, Klinkenberg continues to serve as Senior Pastor of St. John's Lutheran Church of Orange.
For the last two decades, Klinkenberg has found it inspiring to oversee the 4,500-member church in the heart of Old Towne, which dates back to 1882.
"There's a powerful feeling of kindness and generosity at St. John's," says Klinkenberg of the congregation that does its best to help members in need, as well as the community. Every fourth Saturday, the church works with Second Harvest Food Bank of Orange County to serve about 125 underprivileged families.
"If you want to help, just show up," says Klinkenberg. "We'll put you to work."
Klinkenberg and the church strongly emphasize helping children in need. Each year, the congregation participates in Operation Christmas Child, an initiative that encourages members to collect items for donation, including socks, pencils and more. Last year, St. John's compiled around 1,500 boxes for children in Africa.
"Our kids have so much, and their kids have so little," says Klinkenberg. "It's good for the soul to give. The stories and handwritten notes that come back just warm your heart."
St. John's has both a preschool and a K-8 school that teaches children of members and the surrounding community. The school recently opened a STEM (science, technology, engineering and math) laboratory.
"Academics are rooted in our value system," says Klinkenberg. "We provide our educational staff with the very best tools so that they can effectively train our students. Our aim is to educate with great love and care for each child."
Bridget Bogh, a member of St. John's for 40 years, grew up in the church. She attended St. John's Lutheran School, had her wedding at the church and even put her children through the school. "It's just home to me," Bogh says. "That's the best way I can explain it."
Klinkenberg strives to create a compassionate environment and to make everyone feel at home, no matter the circumstance. He recalls the evening of September 11, 2001 and how church members leaned on each other as sources of strength.
"I'll never forget that evening and how powerful it was," he recalls. "The peace of God worked through the congregation that night. There's a catharsis in being with people willing to go through difficult times together."
Klinkenberg's goal for St. John's is to be known as a healing, welcoming presence in the community. "When people are hurting or confused, we're ready to welcome them and show them they're not alone," he says.
154 South Shaffer St., Orange CA 92866 / 714-288-4400