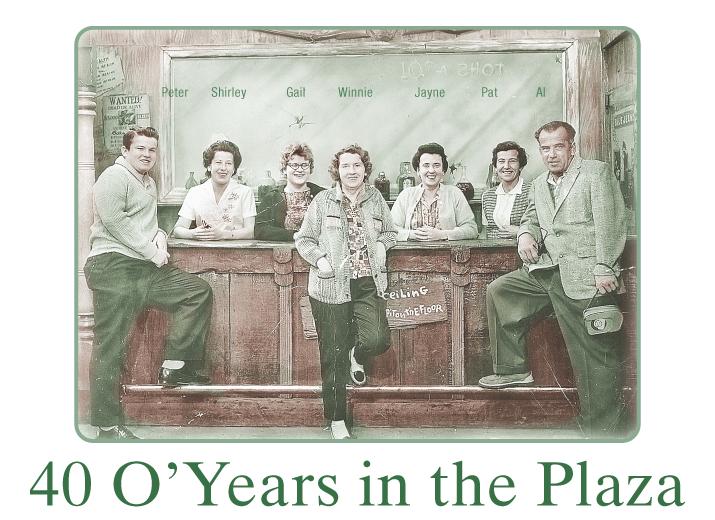 O'Hara's Pub
When Ted Robinson walks into O'Hara's Pub in the Plaza, he knows he's somewhere where everybody knows his name. "When I was young, I worked across the street at Wally's Market," says Robinson, now retired and a regular visitor to the pub. "The bar is like a little community. Everyone knows everyone else. I have a stool I usually sit in and the bartender has told people it's my place and asked them to move."
A Plaza fixture since 1972, O'Hara's Pub is celebrating its 40th anniversary this year. The Old Towne destination is a favorite for longtime locals like Robinson, as well as Chapman University students, says the pub's owner Christine Thompson. "The pub reflects the young people of today, especially on nights when school is in, and it also attracts an older crowd of folks who have fond memories from when my Aunt Gail ran the place," she says.
Thompson's aunt, Gail Hewitt, opened the pub along with her parents, Winnie and Al Hewitt, in 1972. "That was back in the day when there was very little here in the Plaza," says Thompson. "The original lease was $125 a month, and my Aunt couldn't afford to hire anyone initially, so she ran the bar and worked in the back office, while my grandfather Al performed handyman chores and my grandma Winnie did the cleaning and cooking." For many years, the pub also served food, including sandwiches and chili.
Even though the Plaza was quiet when they first opened, Gail Hewitt used the skills she'd learned working as a bookkeeper to turn a profit in the bar and make it viable. "My Aunt had always wanted her own business, but the funny thing was she was a teetotaler," says Thompson. "She saw potential in the Old Towne area and realized what a nice little business a bar would be and made it a success."
Thompson was 15 when the bar opened, and when she became older she served as a sounding board for her Aunt. "When my aunt died in 2001, it turned out that she had left me a portion of the pub," says Thompson, who decided to leave her 25-year career in the dental industry and buy the business from the estate.
"We explored selling, but I felt that my Aunt had dedicated her life to the pub, and it was very well run and organized," says Thompson. "I decided to keep with the family tradition and run the pub, and I'm glad I made the decision to do so."
O'Hara's Pub
150 North Glassell St, Orange, CA 92866 / 714-532-9264